Three Easy Ways to Display your Favorite Family Photos
You always have a camera on us. You take tons of photos of our kids and good times. But what do you do with those photos? Maybe you post them on social media. Maybe you send them to family. Or maybe you scroll through your phone here and there to take a peek. Because I think it's important to print your photos and display them in your home, I have three easy ways to display your favorite family photos to share with you.
A Single Image for Impact
The first and simplest display is to pick your absolute favorite and print it big. I am talking 16×20 or larger. Then place it in a prized location like over the fireplace or over the dining room table for maximum impact.
In regards to large prints, many people like canvas prints. However, I prefer a frame. With a frame, you can update the photo yearly by simply adding the new print over the old ones. This keeps the old prints safe and out of the way. On the other hand, canvases are bulky to store. If you get a new one every year, eventually you will run out of places to put them. Of course, you should get whichever one you prefer regardless of my opinion.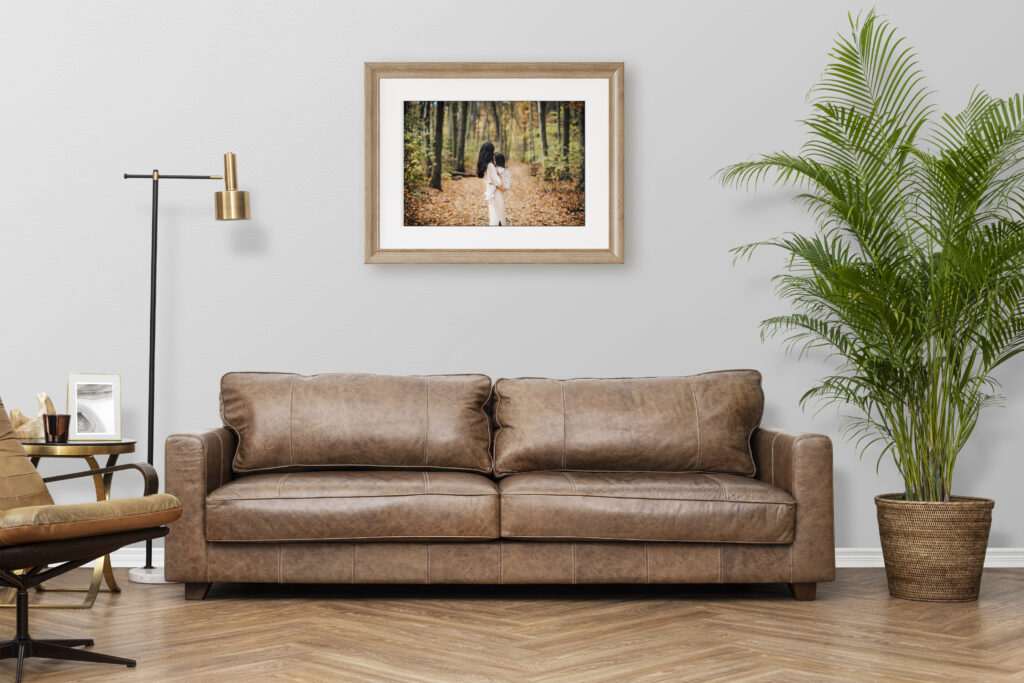 Black and White Gallery
Another great display option is a black and white gallery. This is particularly great for candid cell phone photos. I find, turning an image black and white really amps up the nostalgia factor. Furthermore, black and white can simplify images and make them more impactful. Especially so when you group them together.
What's great is that you can gather up a bunch of your favorite candid photos that don't have to be related in any way. The black and white unifies them. Additionally, you can continue to add photos as time goes on. These Ikea black frames are perfect and affordable and come in a variety of sizes.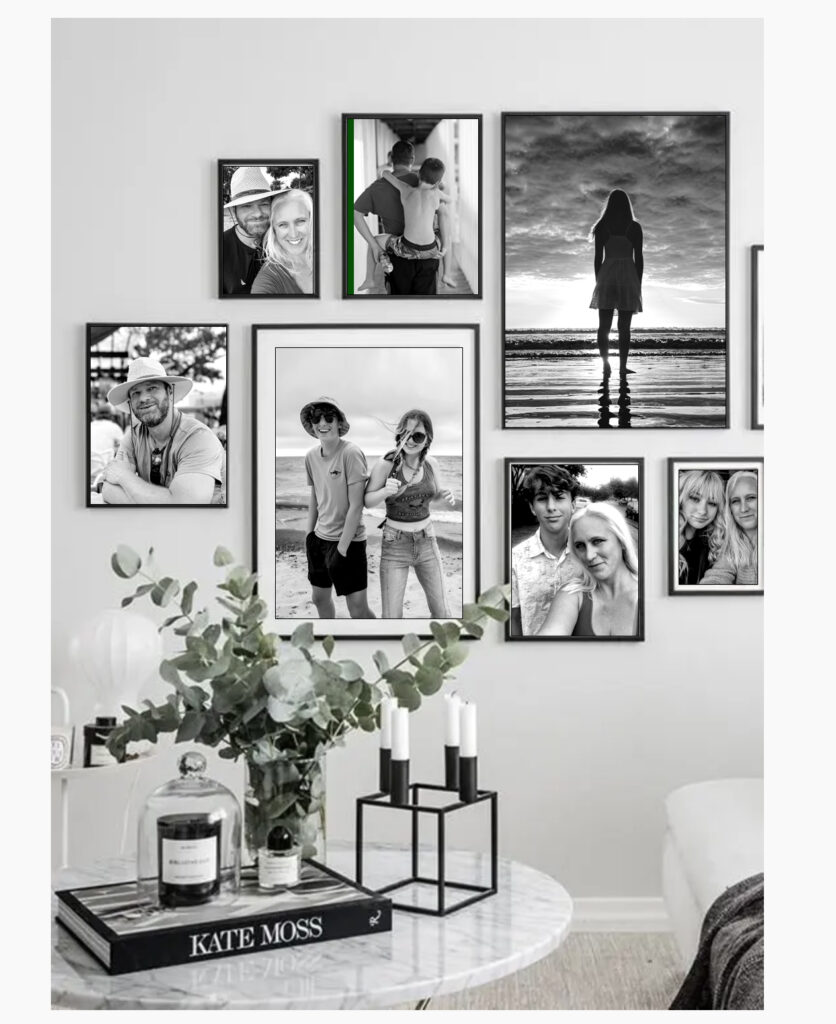 Super Collage
A third option to display your photos is a giant collage. I love this idea for teenagers' bedrooms and dorm rooms. Use this website Persnickety Prints to create all kinds of collages. But I am in love with this 16×20 print with over 40 photos. The website makes it easy. Just upload your images and place them in the squares. You can even connect right to your Instagram or Facebook and import photos that way. So simple and affordable but has lots of impact.
In conclusion, get those photos printed and up on your walls immediately. You know have three great ideas so no excuses! And if you need a portrait session to get photos to put on your wall, message me now and let's get you scheduled.