Style and Choosing a Family Photographer
Everyone knows one. Everyone has a friend, a neighbor, or a friend of a friend that is one. So how do you go about choosing a portrait photographer for the task of creating the perfect photographs for you and your most precious works of art, your family? There are several factors to consider including investment, experience and talent, and products offered by the photographer. However, today I want to focus on what I consider the most relevant. If you are searching for a Calgary portrait photographer, or one closer to where you are, you must conduct your own research first to make sure they are the right fit for what you need. Read on below to find out more. style.
A photographer's style is how he or she chooses to communicate through photography and can take years to develop and fine tune. So, when choosing a photographer, you are actually choosing how you want your family presented and you are making a statement about who your family is. If your family is intense and serious; maybe you choose a photographer that uses bold colors and dramatic posing. If your family is laid back and free spirited; maybe you choose a photographer whose work is light and airy. Or maybe you have a very specific aesthetic. If your home is decorated in old world tuscan, modern minimalist photography will stick out like a sore thumb. And if your home is rustic or coastal, dramatically lit and shadowy images are probably not the way to go.
I am a portrait photographer. I describe my style as natural, breezy, and heartfelt. My goal is to create images that you adore and will display in your home as works of art for all to see. I make great efforts to create portraits that work together so when combined they create an even greater statement than when purposed separately. That is how I choose to tell your story.
Take a look at this awesome family here. I had them fill out a survey and then I gave them two concepts to choose from. Their family motto is "Home is Wherever I'm With You" from that warmly melodic song by Edward Sharpe & The Magnetic Zeros. They've moved around a bit, and have come to the conclusion that home truly is wherever they are all together and living life. Isn't that the most wonderful sentiment? Maybe you can see where I'm going with this. In these images, the sofa is a metaphor for home. It can be anywhere, even at the end of a dead end street (where the light just so happens to set perfectly behind full greenery) as long as this fun, active, warm family is together in all their lovable glory.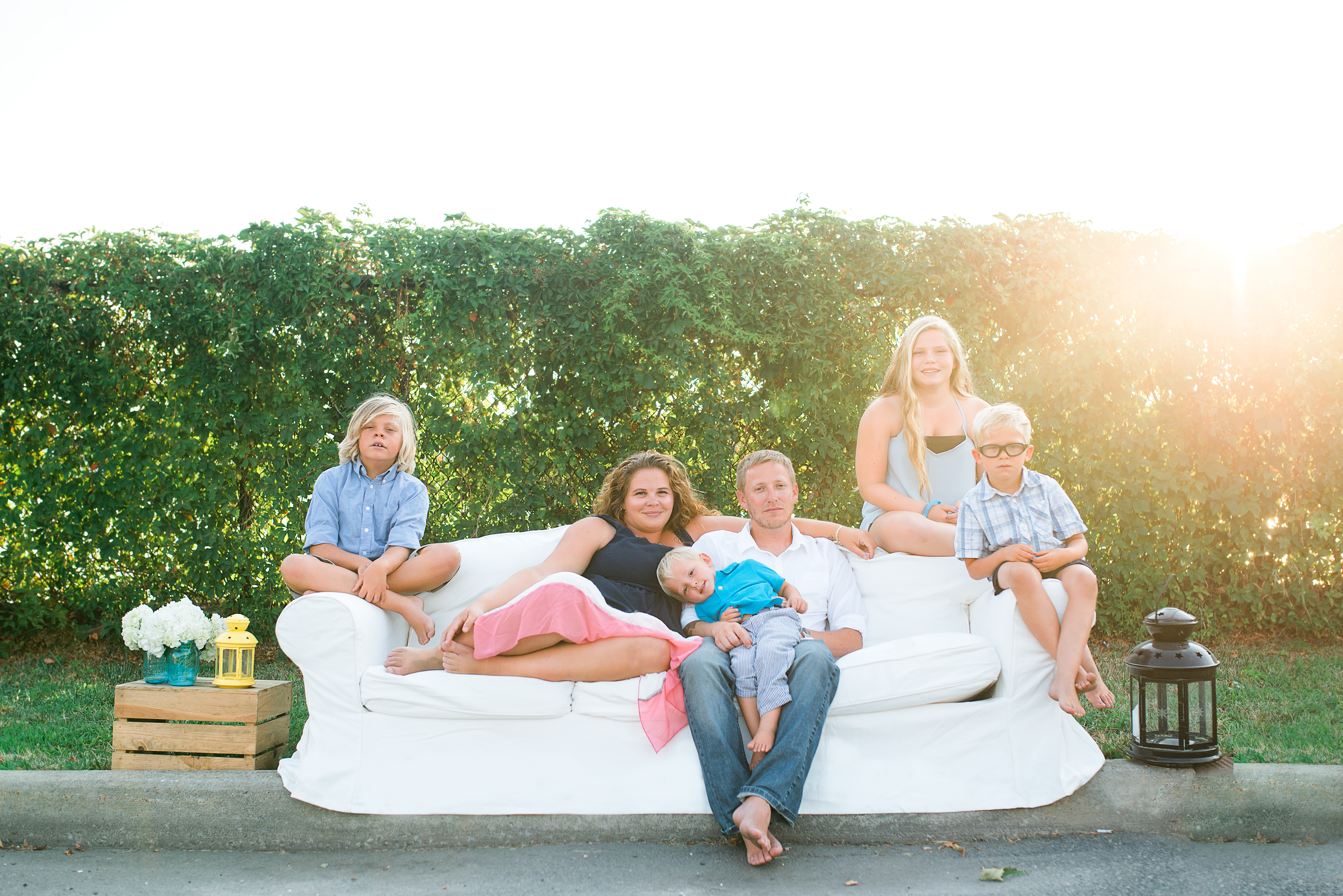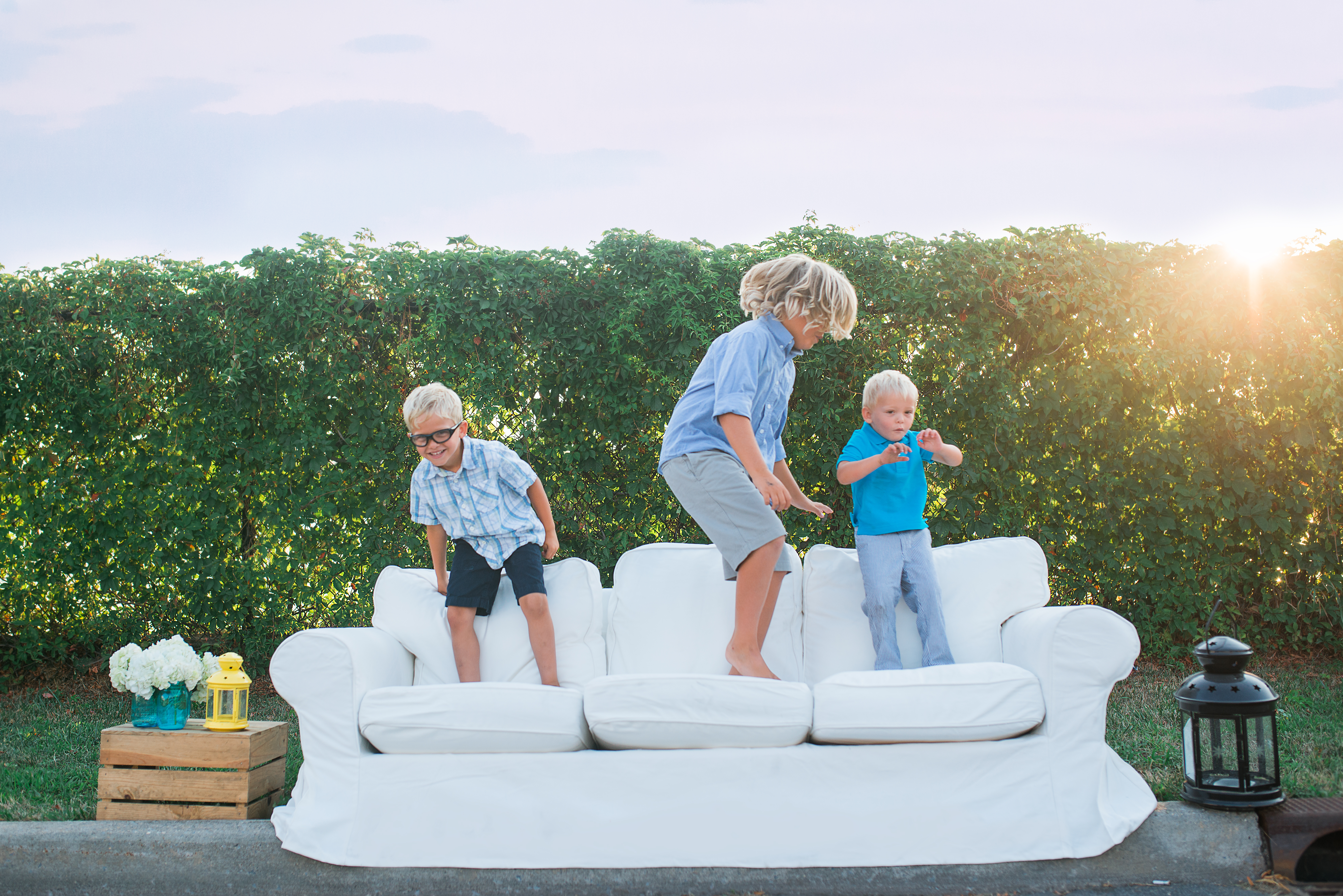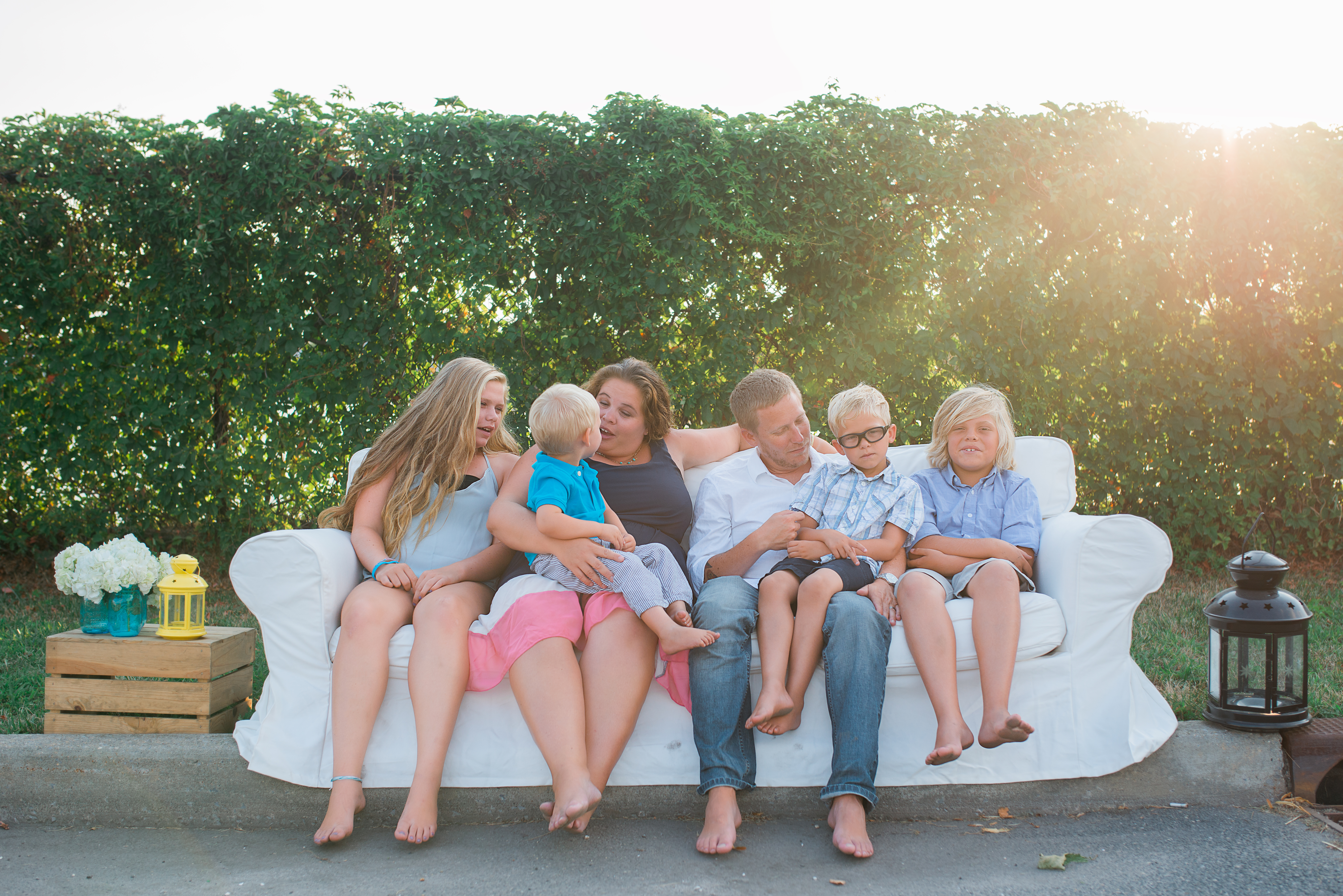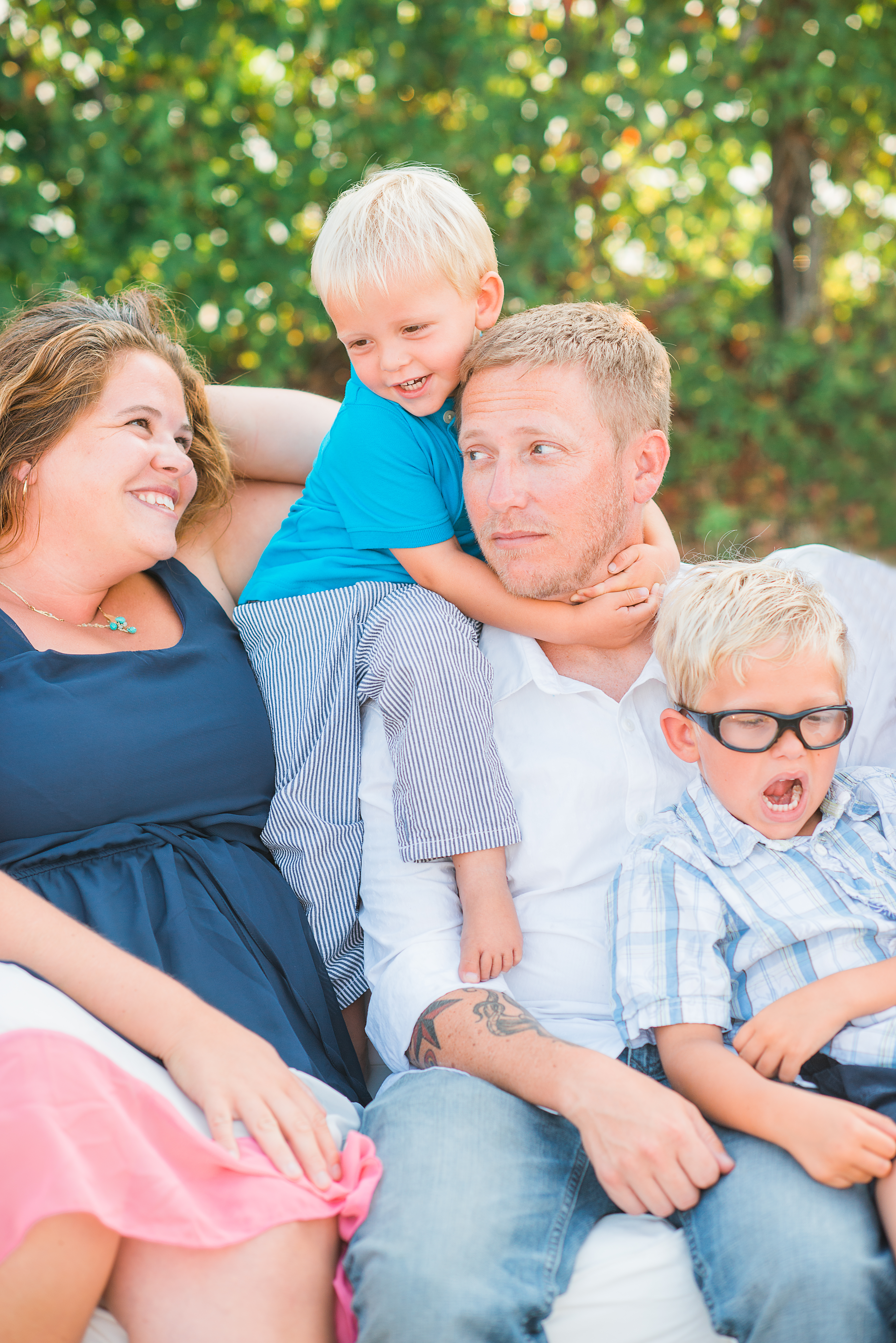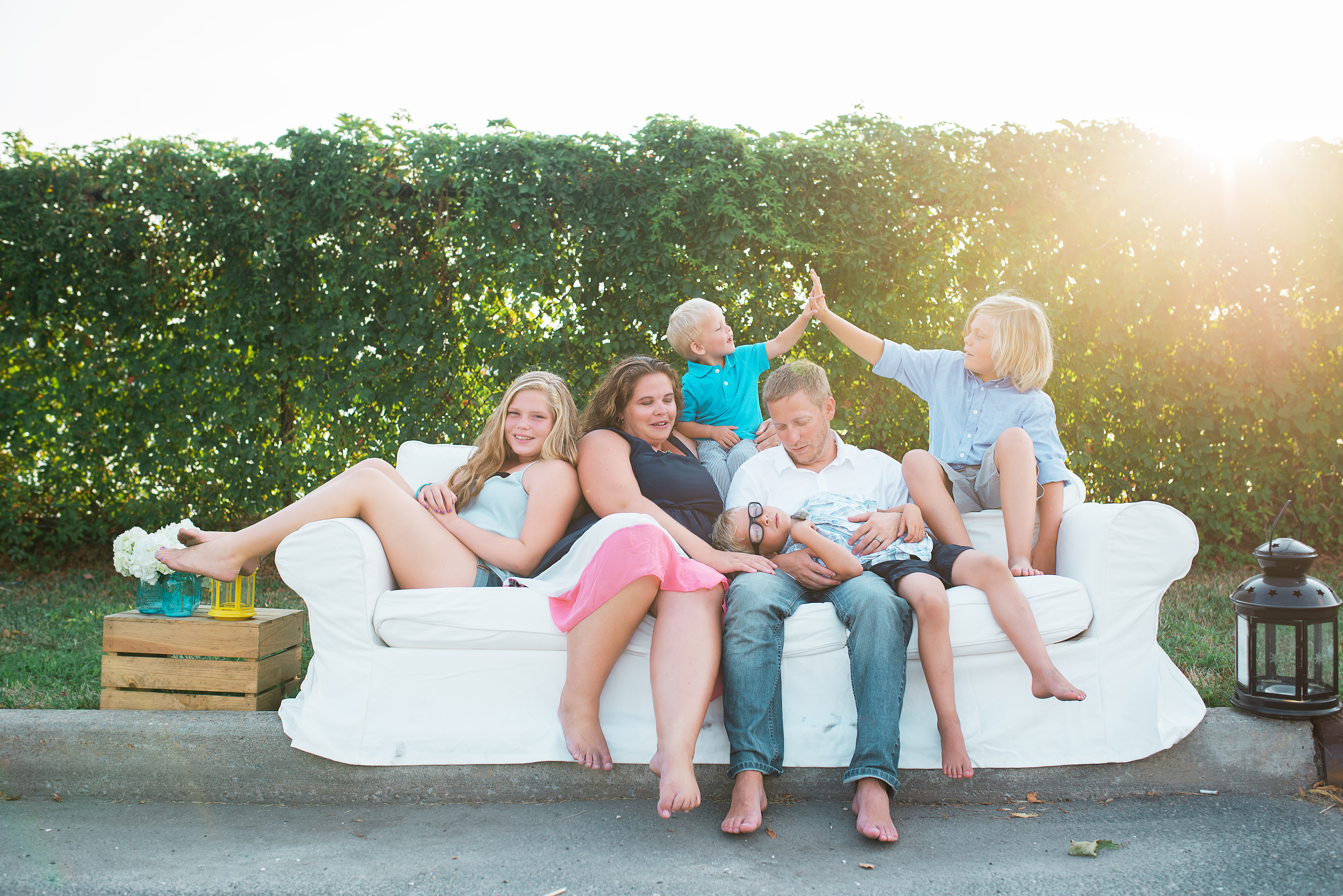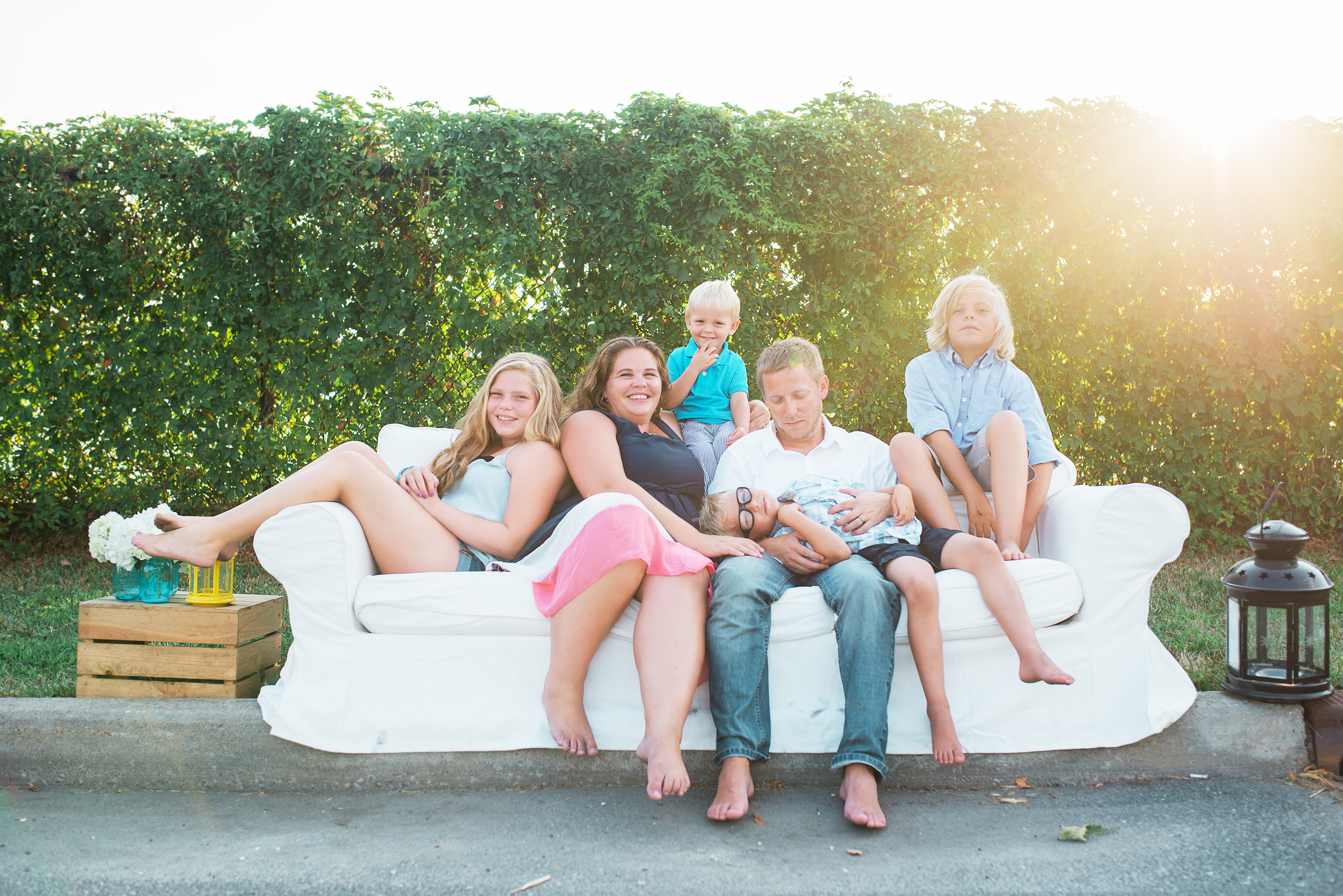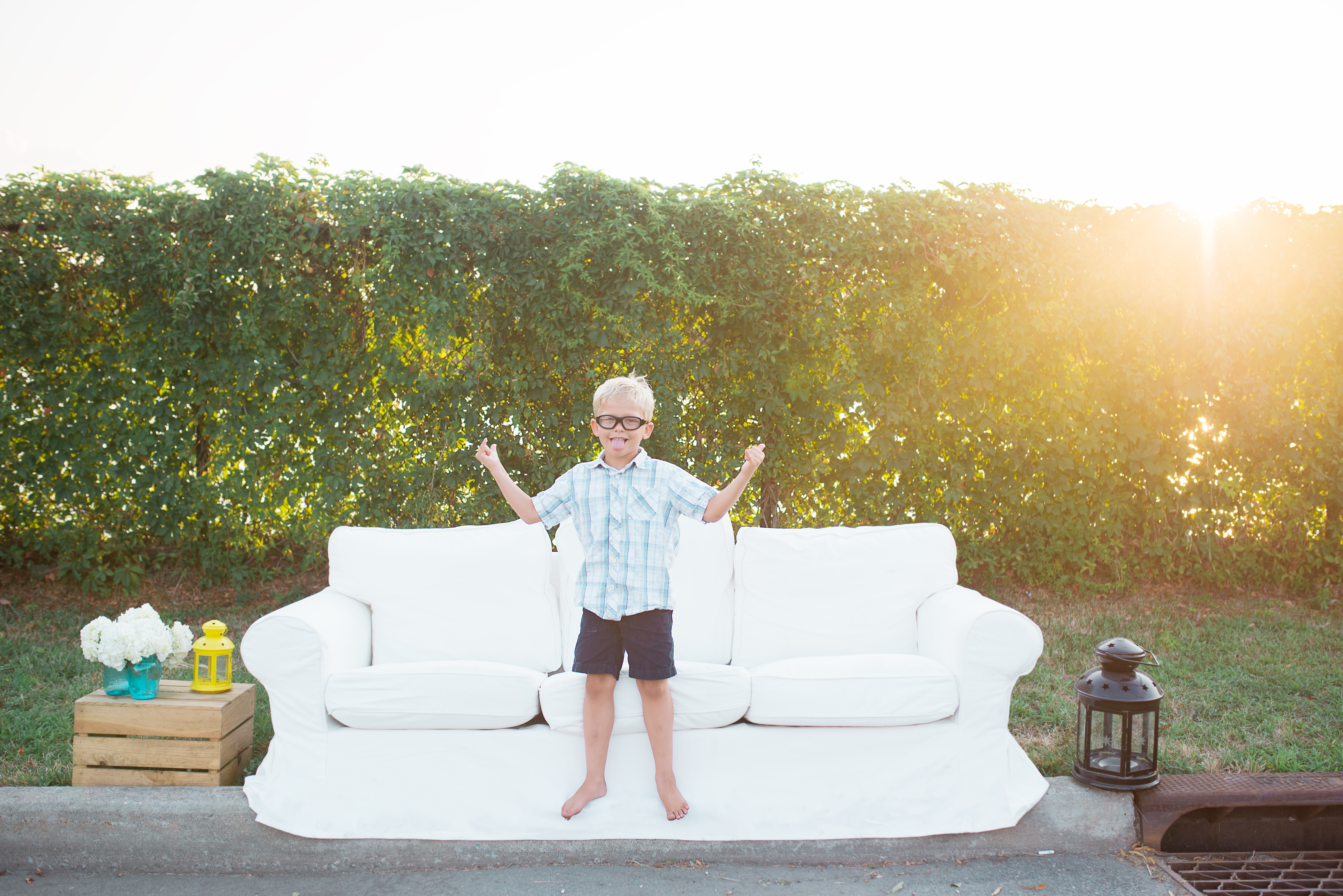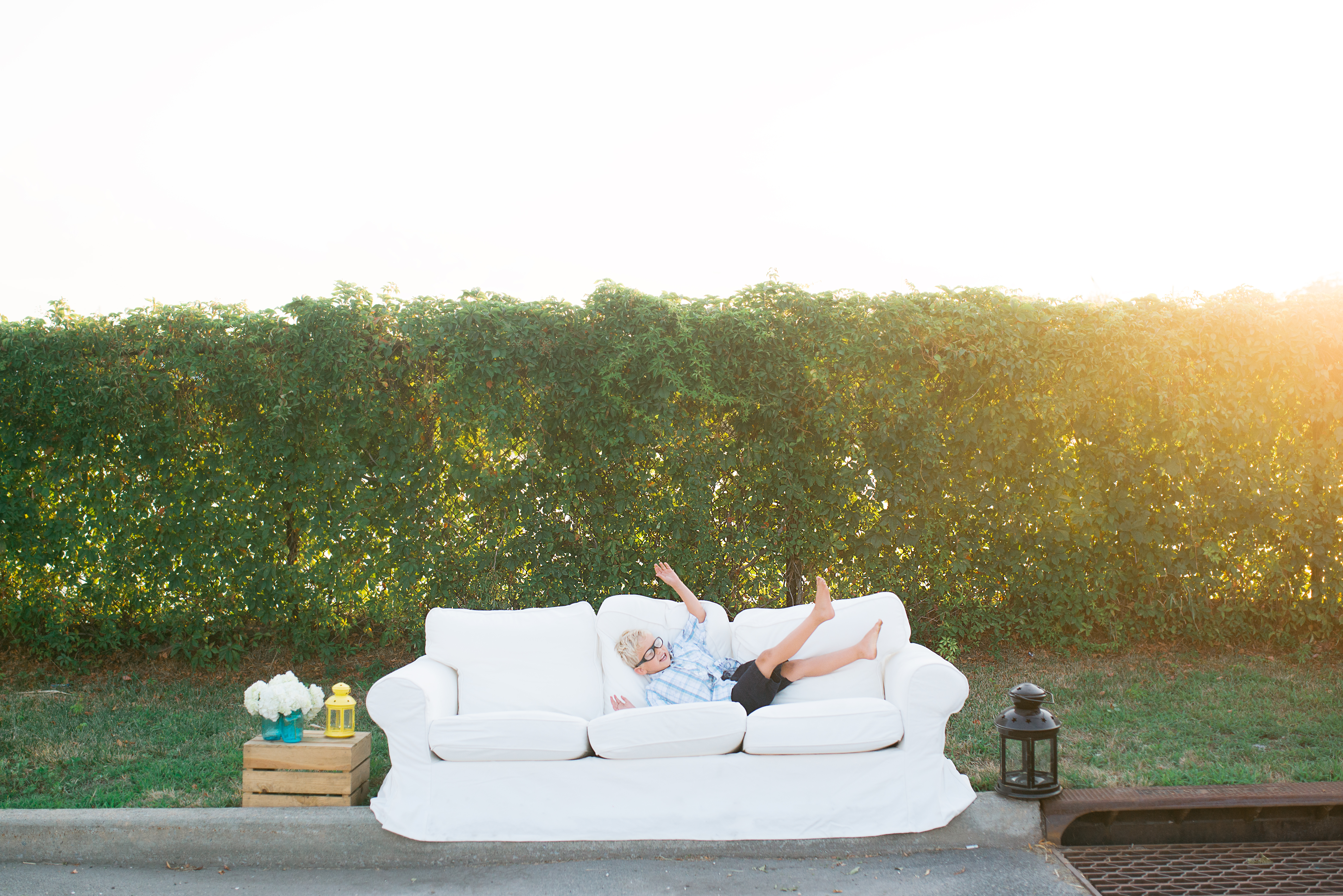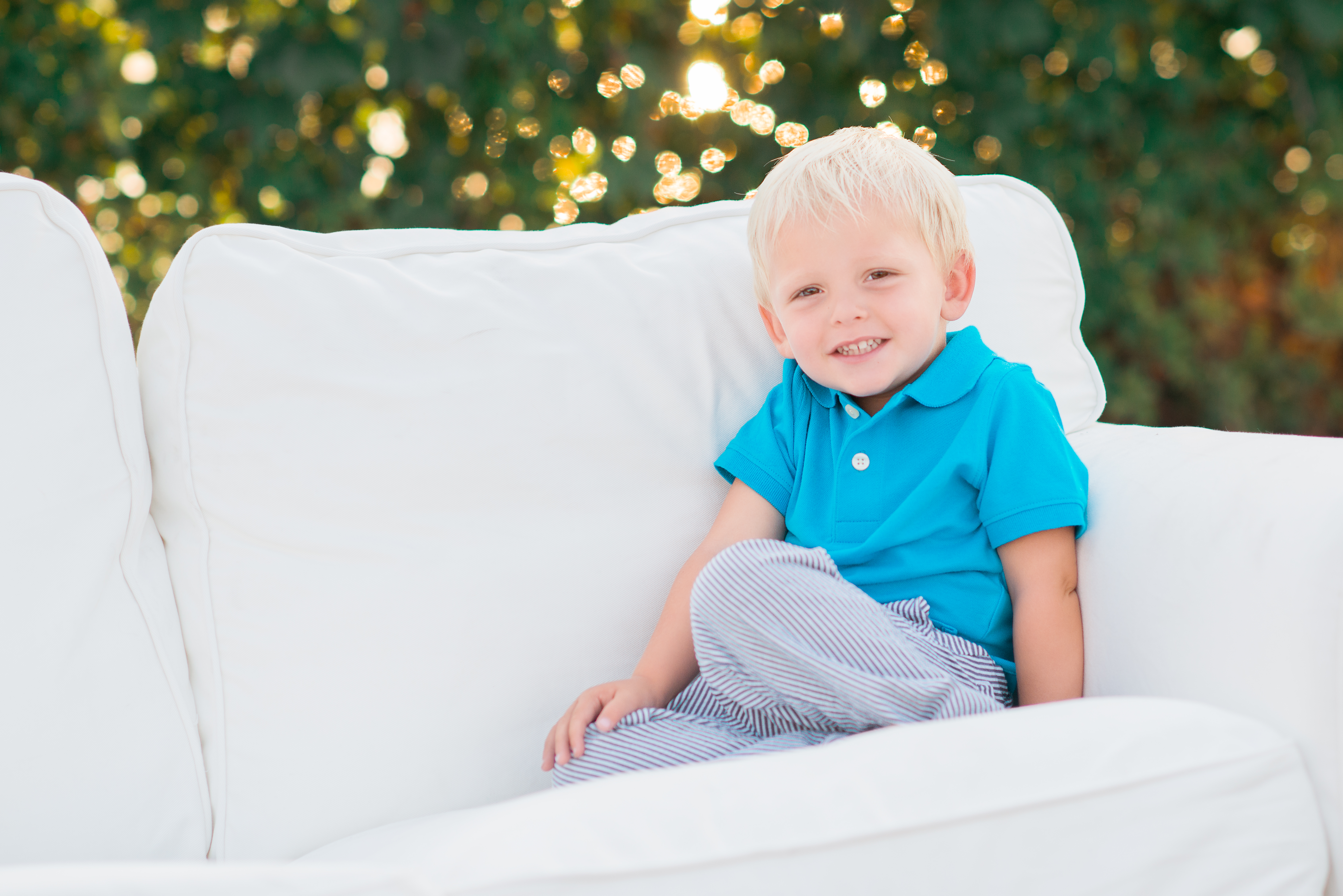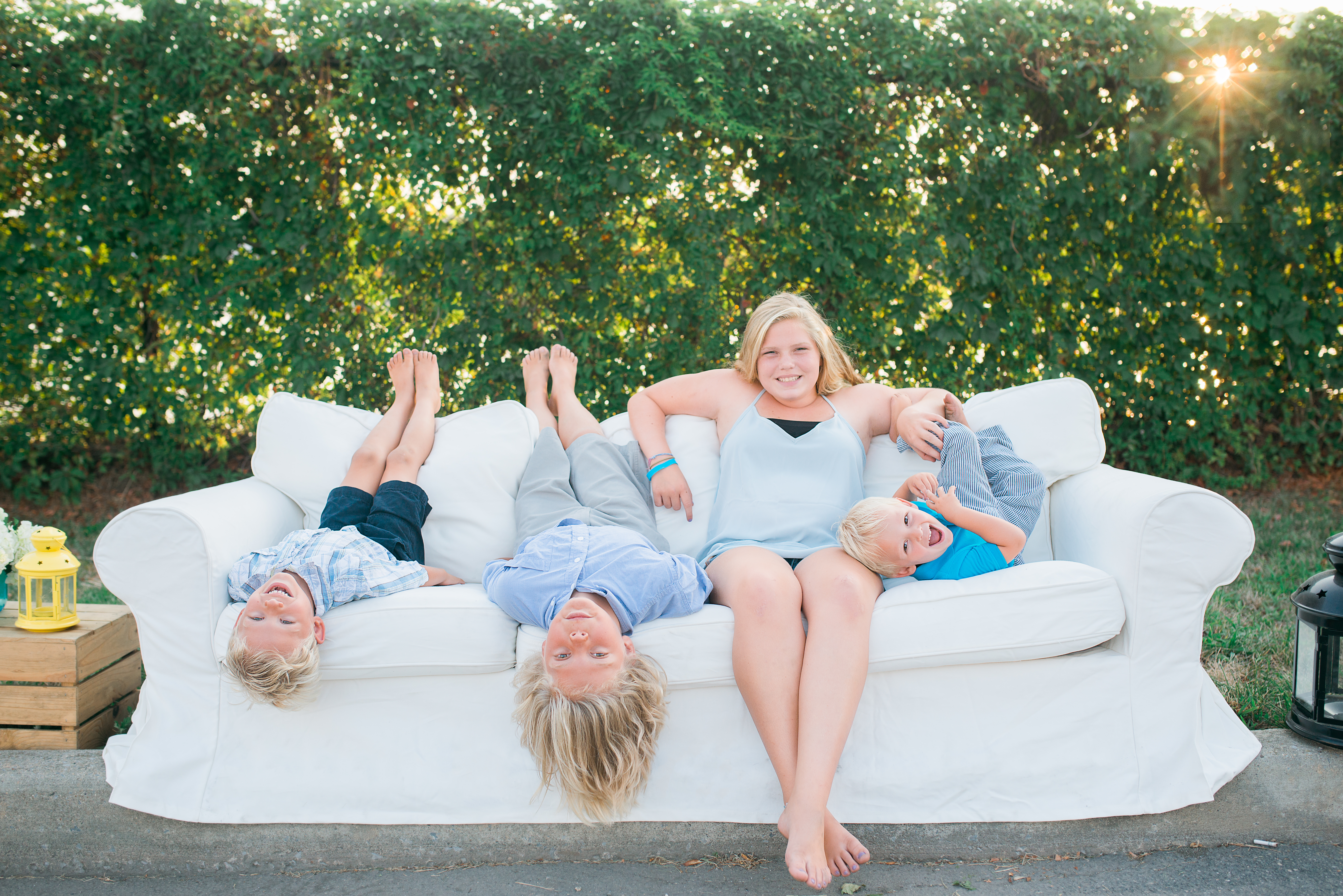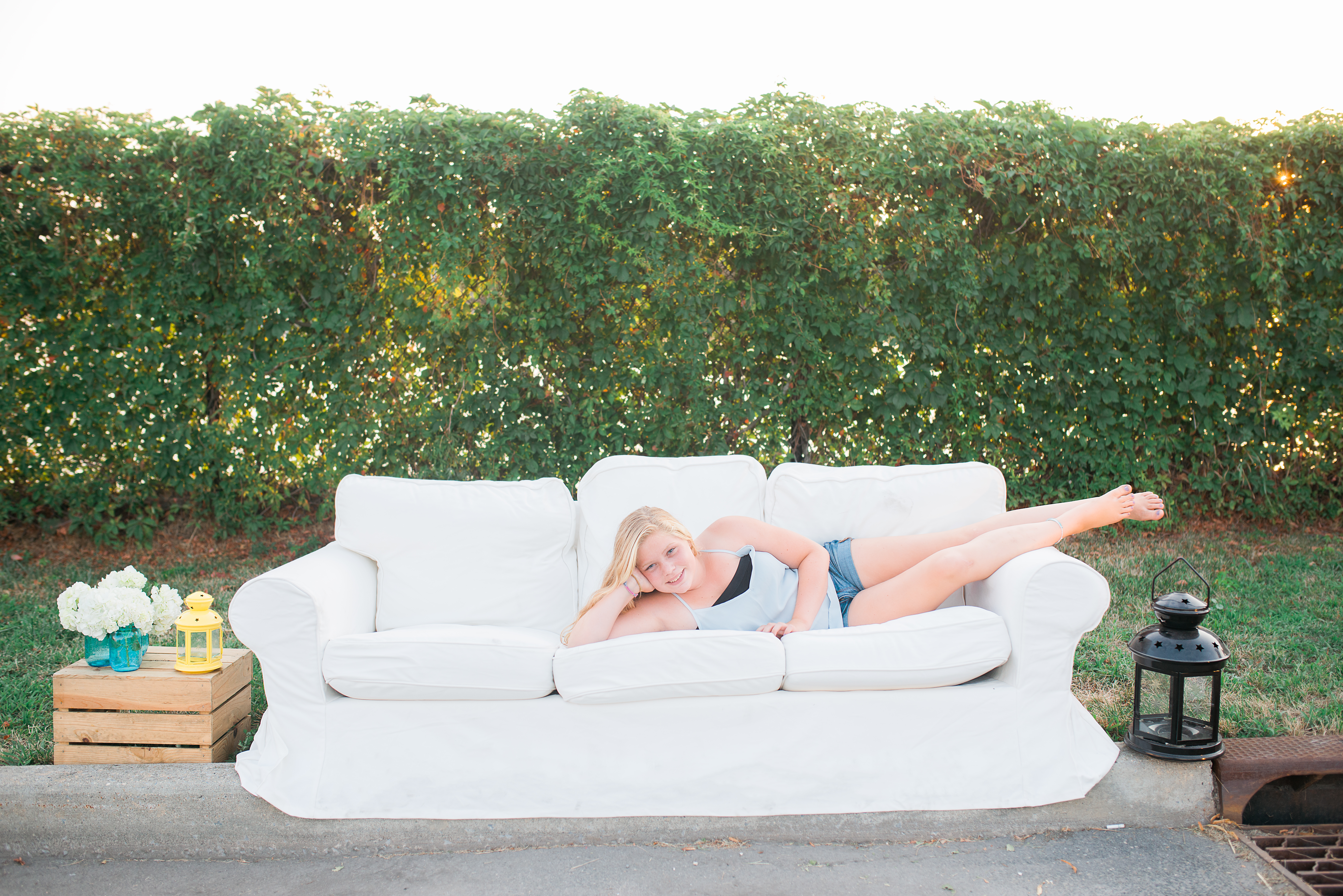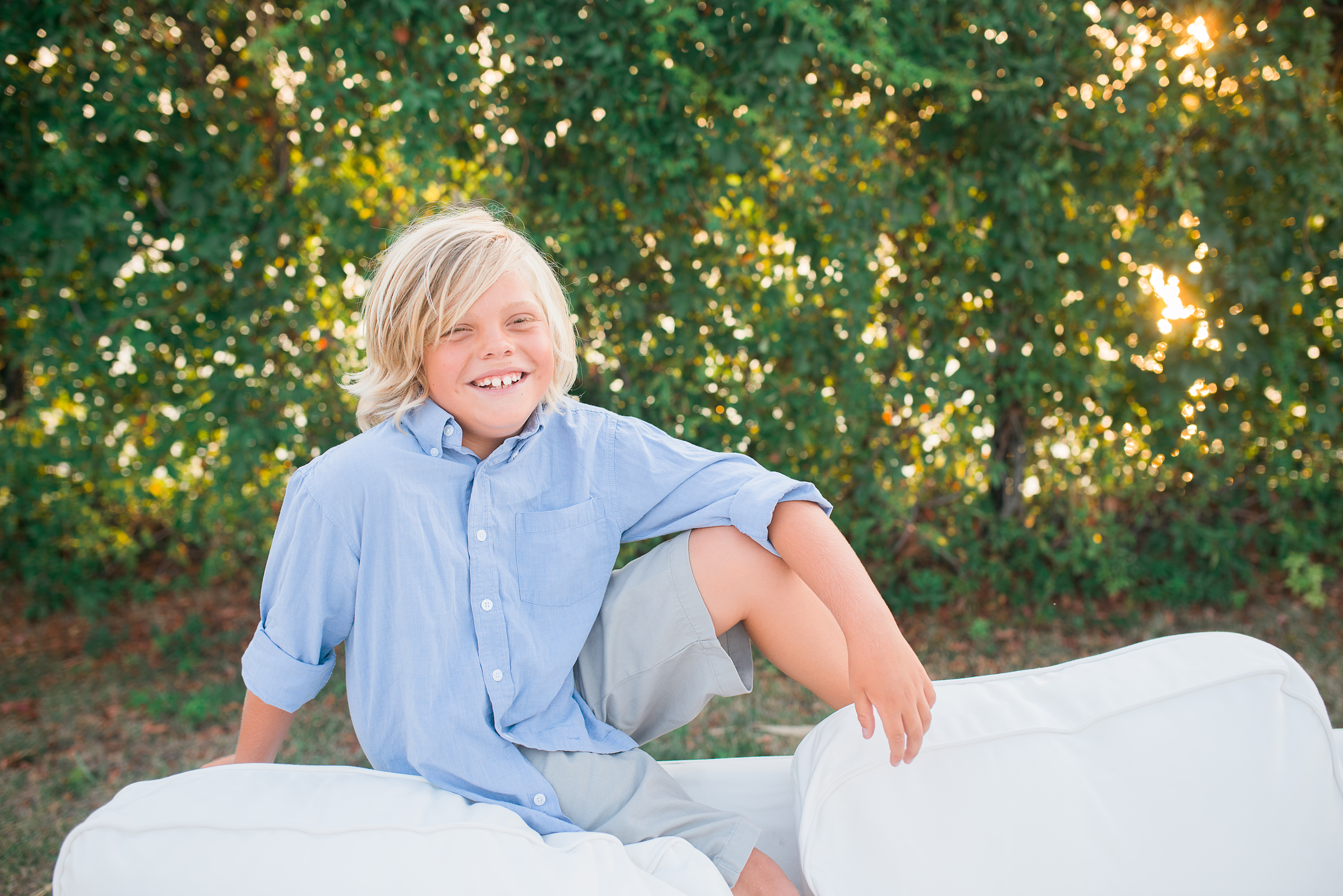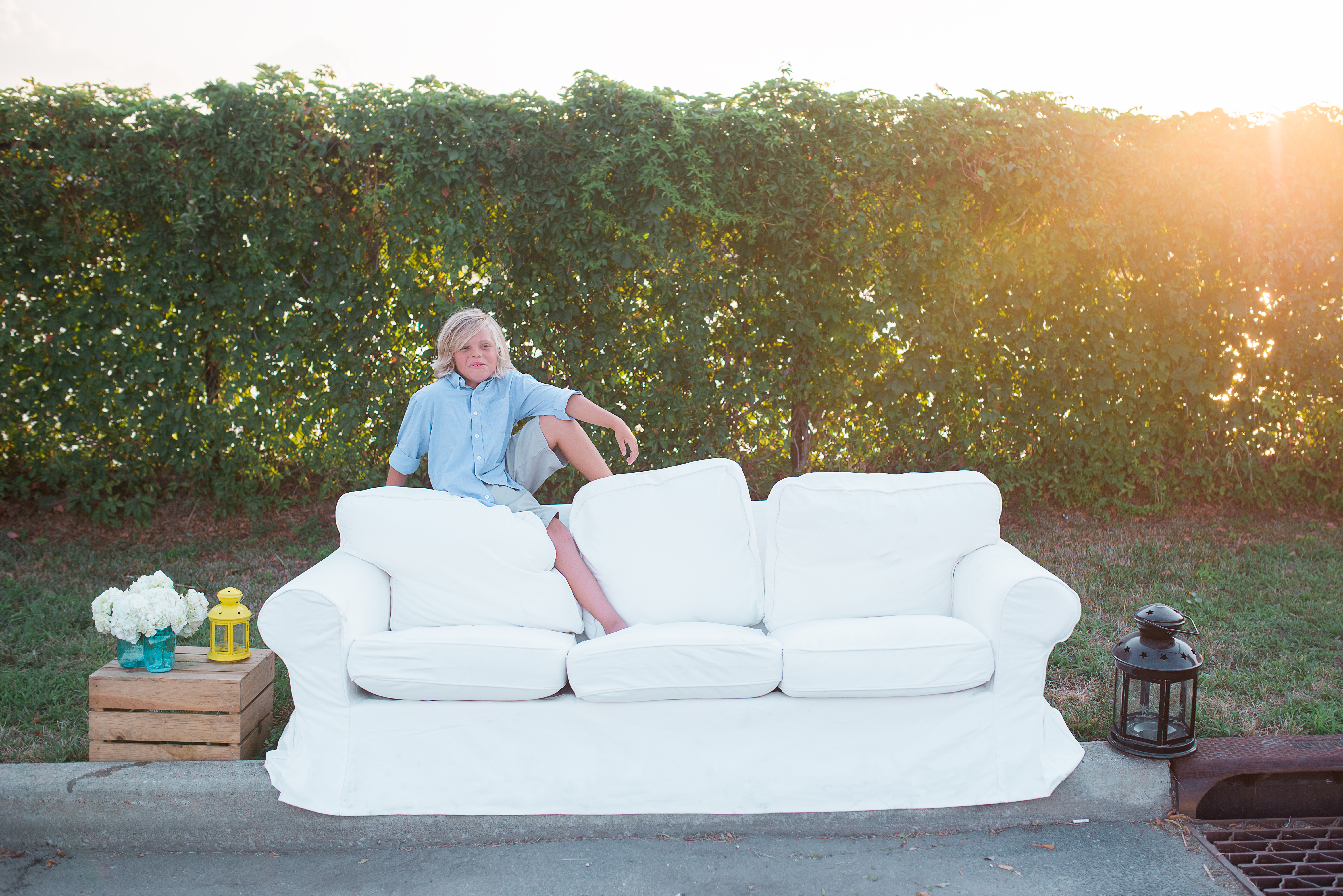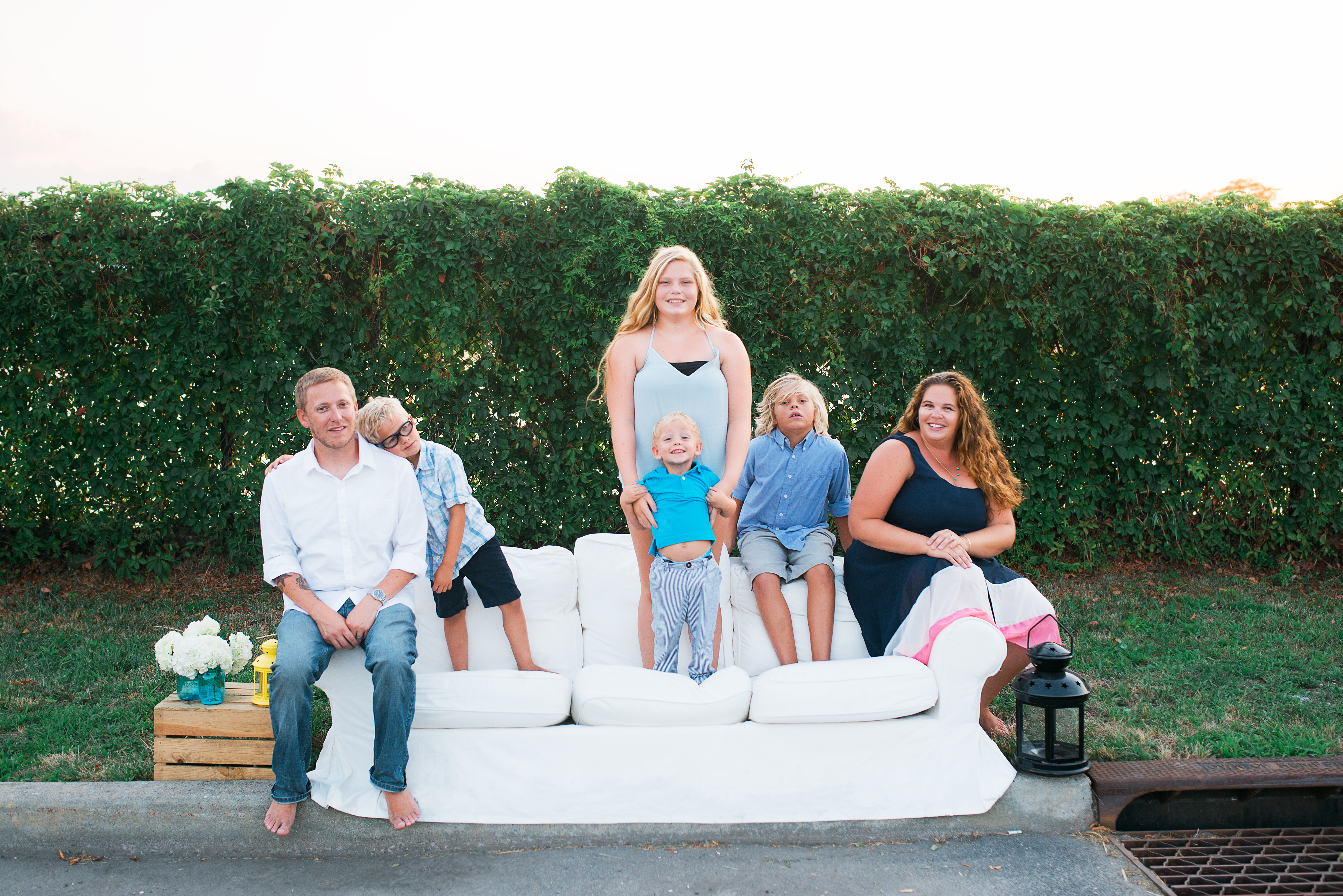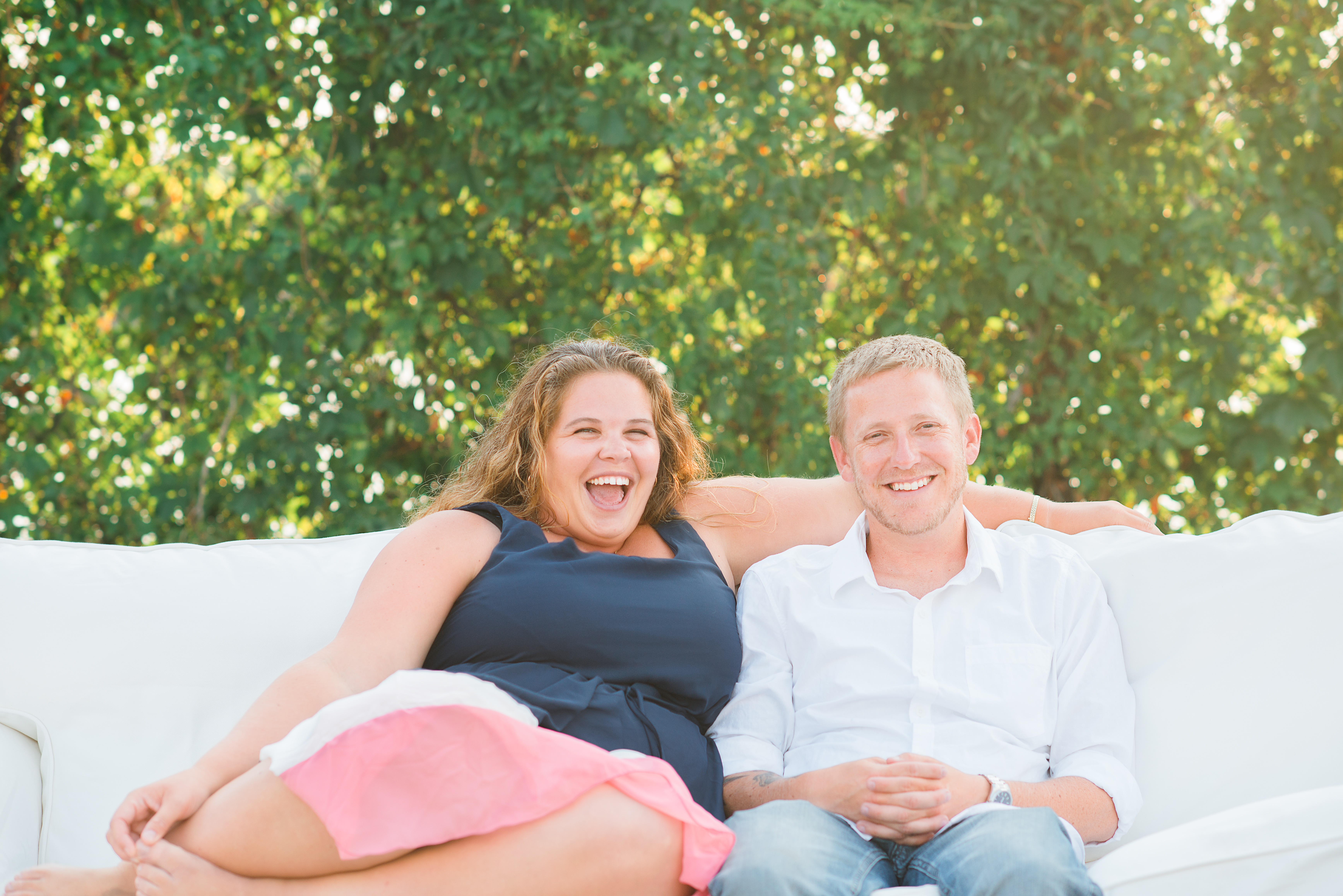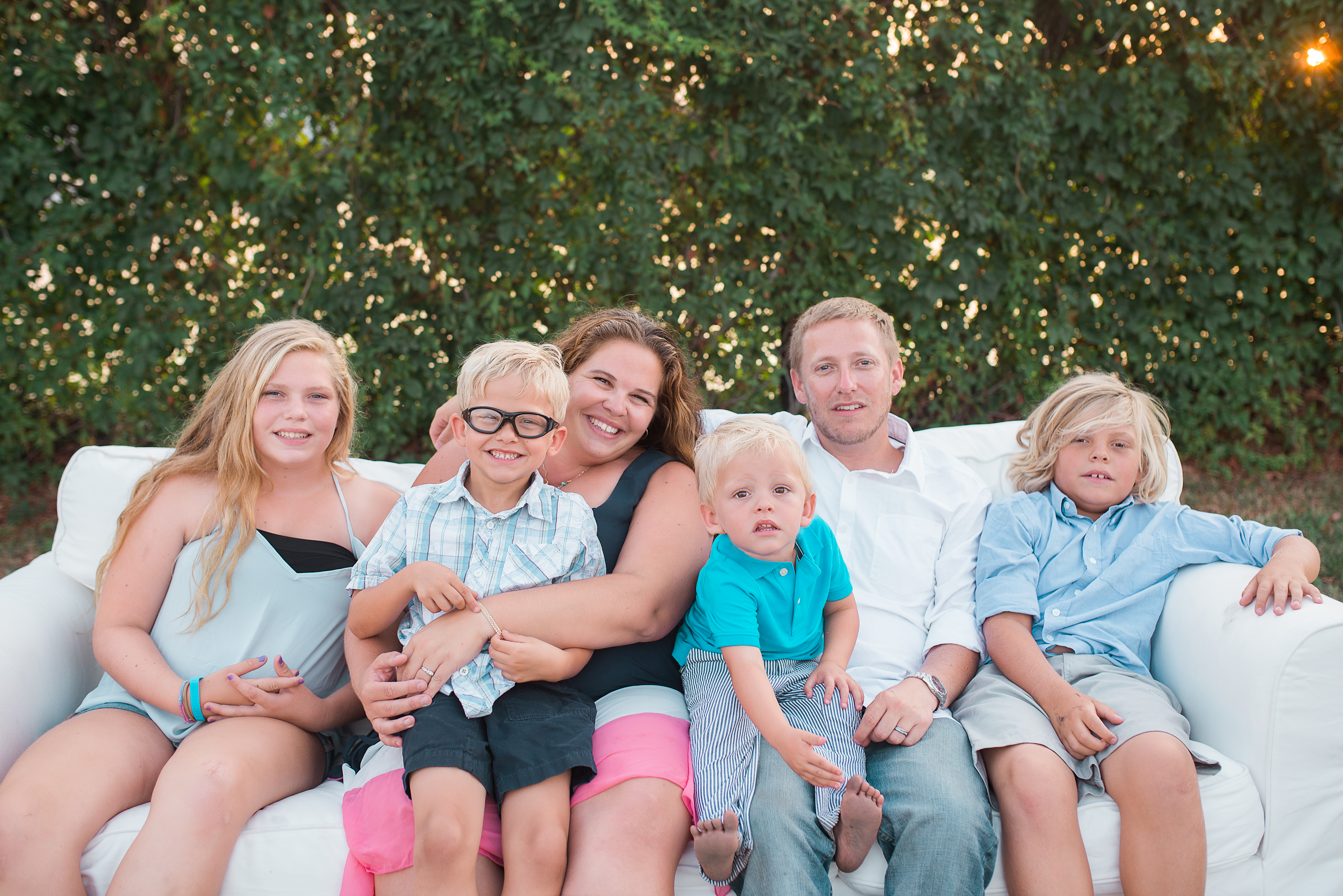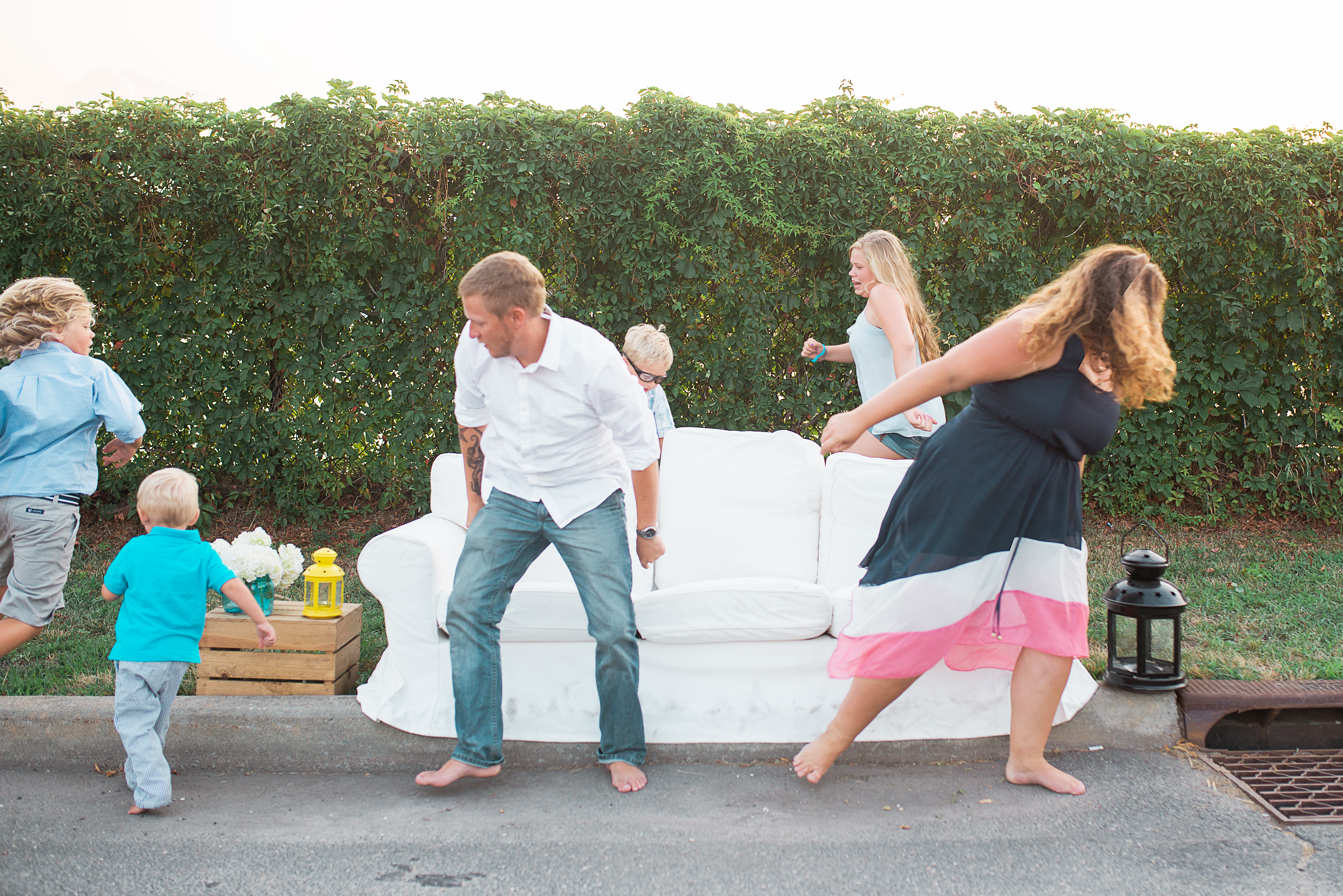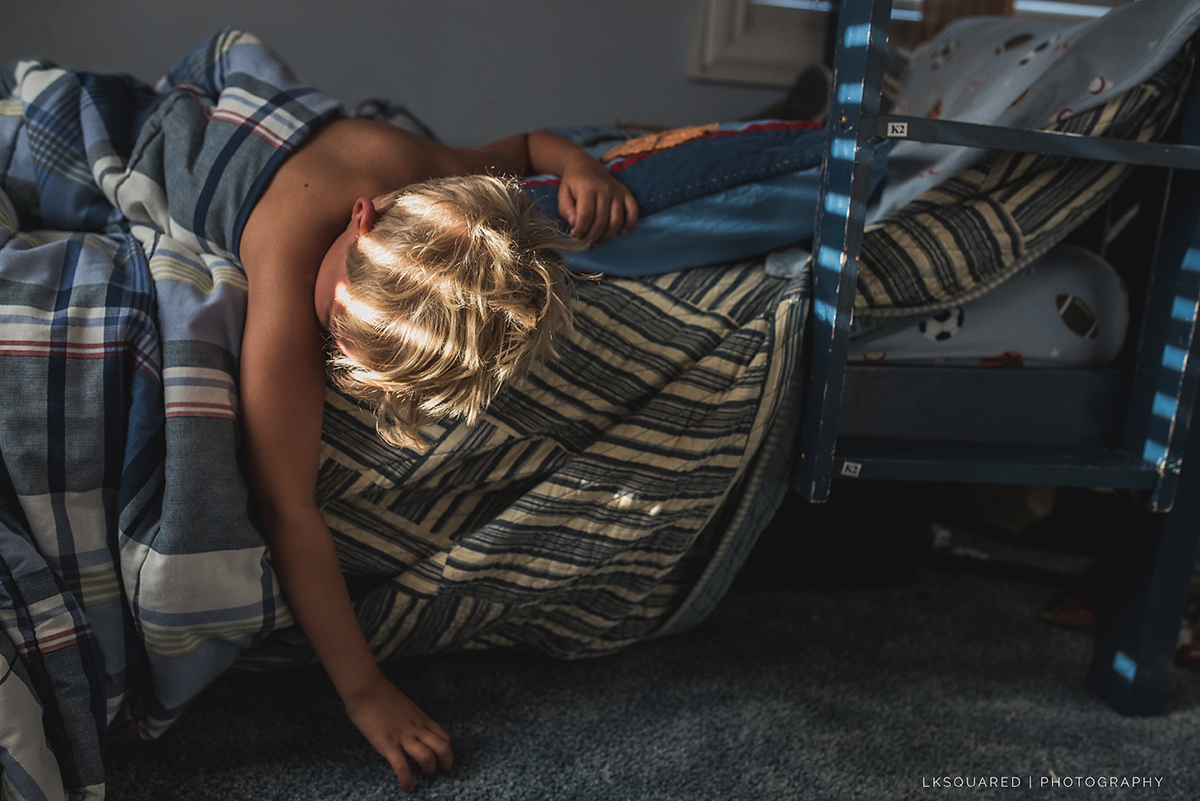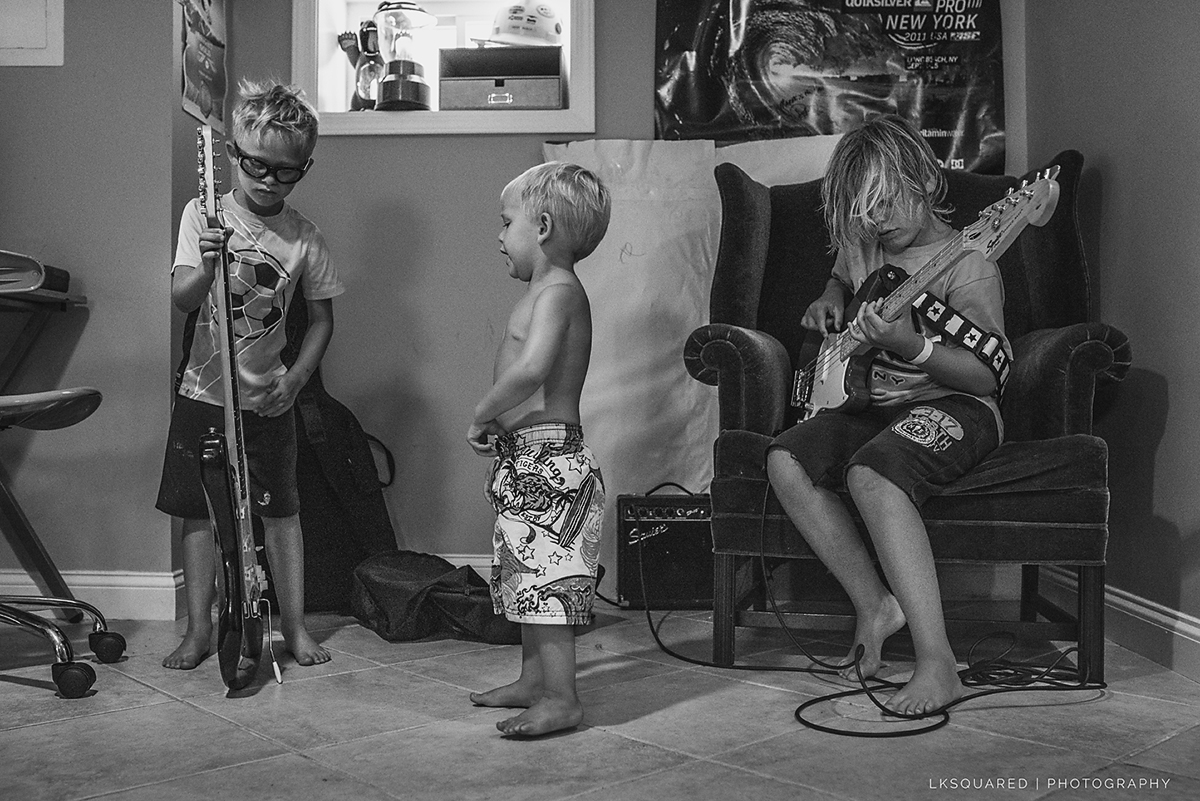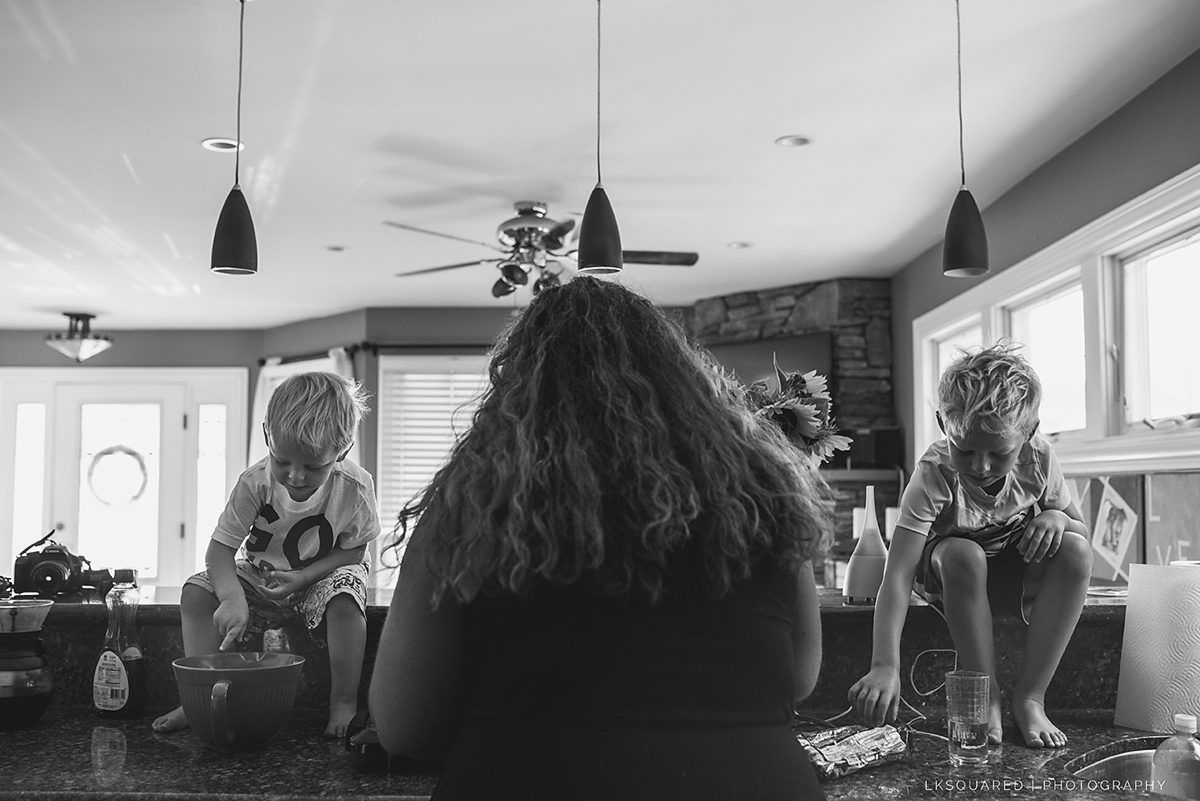 I am sure that the dramatic change of style in the last few photographs did not escape your notice. The best way to show you why evaluating a photographer's style is so important, is to show you how different styles look applied to one family. Lauren at LKSquared Photography is an exceptionally talented documentary photographer. She has this crazy cool ability to make simple, everyday micro- moments into memorable photographs. She will come and spend the day with you and document your family as is, and make everything from the hilarious to the peaceful beautiful. It's like a time capsule for you to enjoy as the kids grow and life moves on. You have to see how she captured this family in her way here.
Remember friends, it doesn't have to be one or the other. Have fun, experiment with photographers, and try different styles in the quest to capture your family. Simply take the time to evaluate and gain an understanding of who you are hiring. It will make a big difference in your satisfaction of the final product. Seek out an artistic, consistent, and individual point of view.
Thank you for taking the time to check our little experiment and if you'd like to schedule your family photos, please call me at 516.425.2590 or follow the link to Lauren's page.