I've lived in New York for 21 years now. And yet every time I am in the city, I still feel like a tourist. That feeling of being a girl from a small town in Indiana in the big city never gets old.
PREVIOUS NYC LOCATIONS
Working with my fabulous clients has given me the opportunity to explore NYC in ways I wouldn't have otherwise. Every year for the past six years, we have chosen a different place in the bounds of their hometown, NYC. Together we have hit some pretty great locations. First it was Gentry Plaza for the stunning Manhattan skyline. They introduced me to the little known Conservatory Gardens of Central Park which you can see here. The unique gem of a neighborhood Stuyvesant Town was a total surprise. And the revitalized and colorful World Trade Center session was super cool I promise you I would never have seen Stuy-town without this family; the Conservatory Gardens has become a favorite spot because of them.
THIS YEAR'S HOT SPOT
This year, we visited the South Street Seaport. This spot is quintessential NYC. Is it touristy? Sure, but unlike other well visited NYC spots like Times Square or the Empire State Building, Wall Street locals must love this destination for socialization and family time. It's a great spot to just hang out, dine al fresco, grab a drink with friends, and of course the waterfront and Brooklyn Bridge views never ever get old. This is definitely the kind of place that warrants repeat visits. In fact, as soon as the weather gets nice, I am insisting on a date night there.
But the true start of the show is this family. I just can't get enough of them. The kids are so smart and so cute. I love to give them artistic control and have them set up shots. We have the best time.
Check out the final product and if you like the idea of this location, hit me up and let's plan something special.
GEAR AND SETTINGS
Sony A7 iv 24-70 2.8 – Nikon D750 70-200 2.8 Kept my ISO at about 800 as it was an overcast day -kept aperture at 3.2 for whole family and 2.8 for single person and adjusted shutter speed accordingly.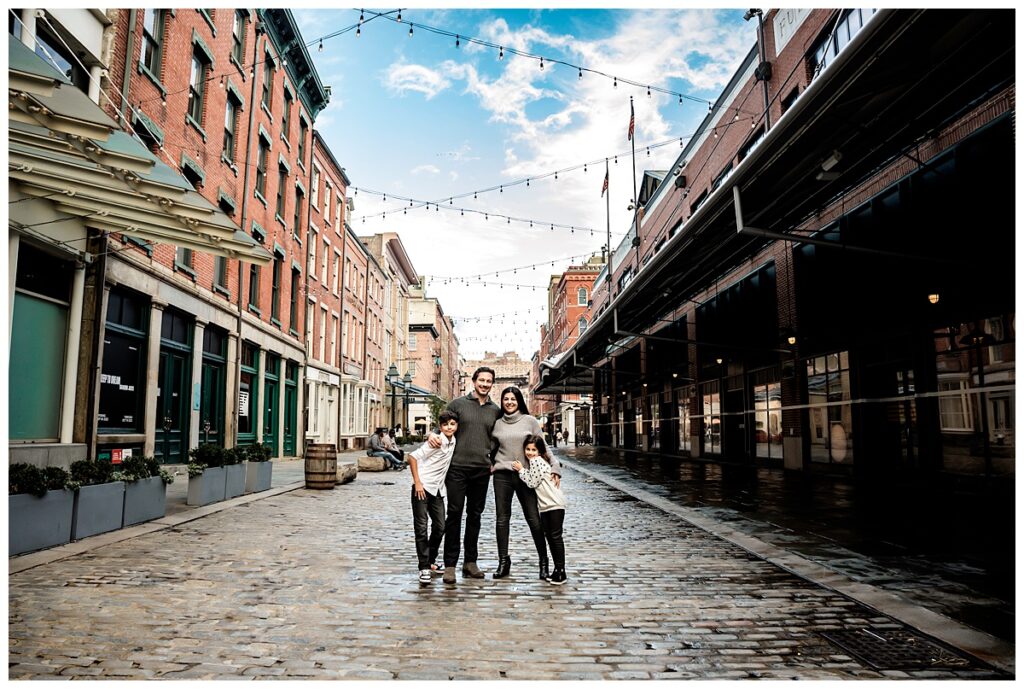 …