I always urge my clients to do their research before they book with me. Sure, it sounds a bit counterintuitive. Every photographer wants to land the booking, but for me, there is something more important than just getting a booking; it's being the RIGHT photographer for the job. Because I seek so highly to give my families the best experience, I want nothing more than to make sure we are the perfect match! And with so many photographers to choose from in the New York and New Jersey areas, I know they have many options. Here are the four things that set me apart from the competition: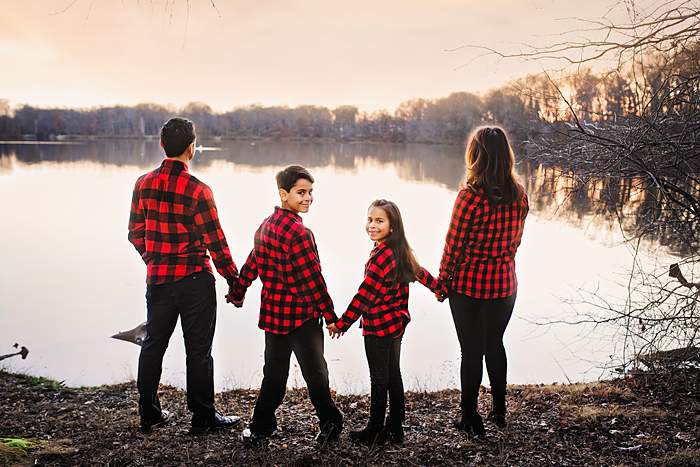 I want to educate my audience: Rather than just handing over some images, I always seek for people to leave their session feeling confident and knowing more than they did when they arrived. I'm someone who not only enjoys learning, but also teaching. I blog here on my website often, and share tips with how clients can communicate and prepare to the best of their abilities. This has helped both me and my families feel relaxed and happy the day of, because we both know what to expect, and do not need to anticipate unhappy surprises. I also help often with what to wear guides or blogs, and other photography education.

 

Our clients trust us: Whether you are a brand new or a legacy client, trust is imperative. We work hard to build trust between the people we work with, and the brand we have been honing for years. We do this in several ways: Being open and honest about our pricing and product investment, following through on emails and communications, and booking sessions that we carefully plan and execute. Knowing they can rely on us is something our clients love and come back for.

 

We have fun! Each photoshoot is not just a chance to get images, it's also a special memory for every teen, child, family, or couple that I work with. I enjoy traveling with and laughing with each and every person I meet, and I value everyone as a friend. I roll with the punches when little ones are involved, and have no issue helping chase tiny toddlers around in various locations. I want even the smallest children to have wonderful memories of their photos being done. I have had clients share that I treat them like friends/family and that is truly the highest compliment.

 

I carefully plan out lighting, locations, and more: while I cannot control every variable, I work exceedingly hard to test out the studio or natural lighting before I start shooting, and to consider the location and time of day for every client and their needs. I check out different areas of the beach or urban locations before I shoot there, so I can find the best shops, nooks and crannies, or secluded areas that will catch the sun just right. Especially when shooting with children, this prep work ensures everything moves smoothly and doesn't waste time.

 
I love what I do, and we work hard to ensure a seamless experience that you will cherish for years to come, and look back on fondly. Please let us know if you have any questions about your upcoming session, or to schedule your shoot!