Oftentimes, I serve as a fashion consultant as well as a photographer. I don't mind! I enjoy helping people decide what might look best and photography beautifully, but I also wanted to give you some ideas and inspiration for dresses that might be perfect for your upcoming family or portrait shoot. I always suggest that mom find her outfit first for my family clients, because generally, women are harder to fit and tailor for than men and children. When dressing for a photoshoot, it's vital that all family members are comfortable in their outfits and look nice as these photographs will last forever. As a fashion consultant, it's our job to make sure that these outfits look lovely. This means that we are able to give out useful tips and advice to those being photographed. One of the biggest tips that we have to give out is that some dresses look better with a strapless bra, instead of a normal one. If a dress is off-shoulder or strapless, it's important that we don't have bra straps showing as this can make the outfit look a little strange. Women should consider what dress they're planning on wearing for the photoshoot and then find the best strapless bra to wear if their dress requires that. That's one example of the sort of small details that are important for photoshoots. We don't want anyone regretting their outfits or disliking the images in the future, so it's beneficial that I'm a fashion consultant. It means I can help with outfits. If you're unsure what to wear, here are our picks, no matter what kind of session you are dreaming of: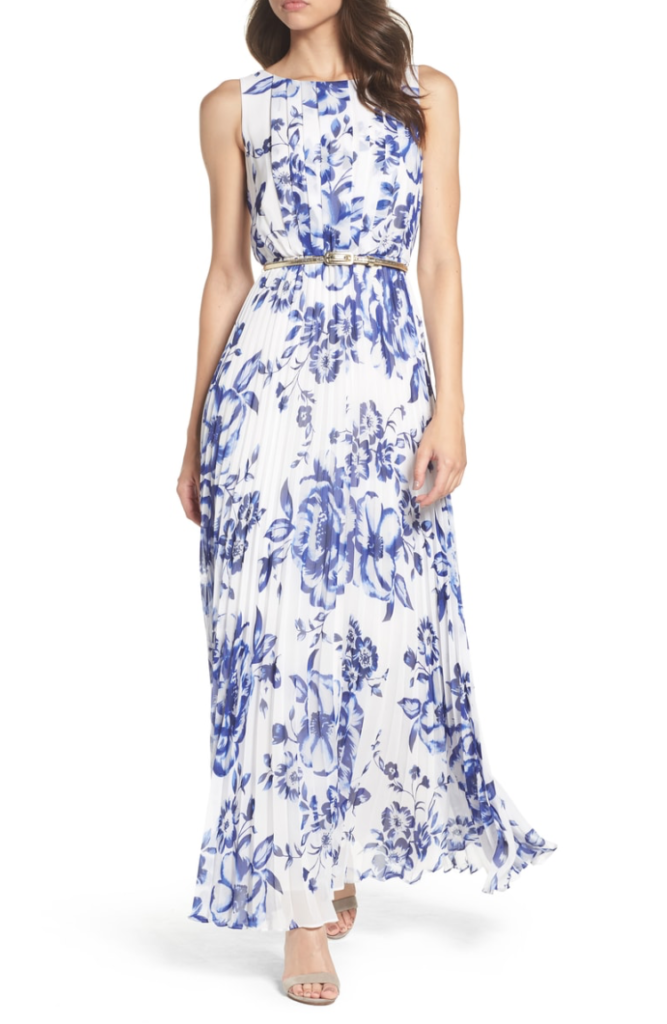 The flowing maxi dress: A gorgeous, floral maxi is enough to make anyone feel beautiful and stunning. A dress like this one will give you confidence and make sure you don't spend your session hiding behind your family. It skims over any perceived "trouble areas", and drapes beautifully. Eliza J (the brand) makes some amazing dresses in lots of feminine floral prints, and they come in petite and tall lengths.
The chic bohemian dress: With a plunging neckline and a linen-look fabric, this one is for the more adventurous gal, who wants something that's not as traditional. It pairs well with neutrals, so make sure anyone else in the session has more pared-down tones and cuts on, so it'll stand out appropriately. We love it with strappy, flat sandals, and a chunky, casual braided hairstyle.
The sparky stunner: Want a showstopper? This one will do the trick! Adrianna Papell has an incredible line of formal maxi dresses, that all have the best details. We adore the sweeping low back, and the fishtail hem. This is ideal for that formal session you have in mind, with your hubby in a tux, and a modern, urban backdrop! Add in some roses for the maximum effect!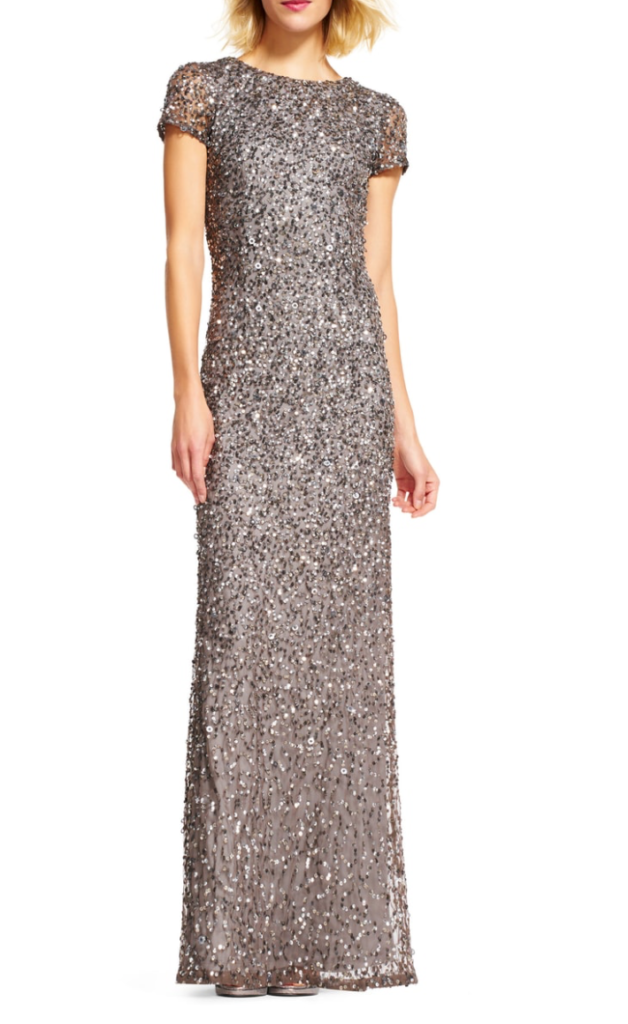 The short sundress: A fun and flirty option for a casual session, like on the beach or outdoors, this gingham dress has an open, tie back that is absolutely darling, and you can add in saltwater sandals or white sneakers for a beachy, nautical look.
The alternative dressy romper: Not into dresses? Don't worry. Check out this gorgeous alternative: a dramatic red jumpsuit that gives you the ease of pants with the appearance of a dressier piece. We love a luxe look, with heels and gold jewelry, especially for a headshot or personal portrait shoot. You'll feel like a glam version of yourself, and look like a million bucks!
The classic black dress: Looking for something classy and polished, that will withstand the test of time? We love the idea of this lightweight, ruffled midi dress for something that looks great no matter your height, size, or the colors the rest of your family is wearing. Black also photographs beautifully in the studio, as well as outdoors, and you can dress it up or down with your accessories: low simple heels and minimal jewelry for a soft look, or statement jewels with a higher stiletto for something a little more sexy.
No matter what you wear, don't forget the most important accessory: your smile. You, as your most authentic self. Contact us today to get started on the photo session you are dreaming of!