2015 is coming to an end but it's never too early to start thinking about capturing those memories of goofy grins and hugs abound in 2016.  Let's be honest, one portrait session isn't enough.  With that in mind, I want to give you a bonus portrait session in 2016.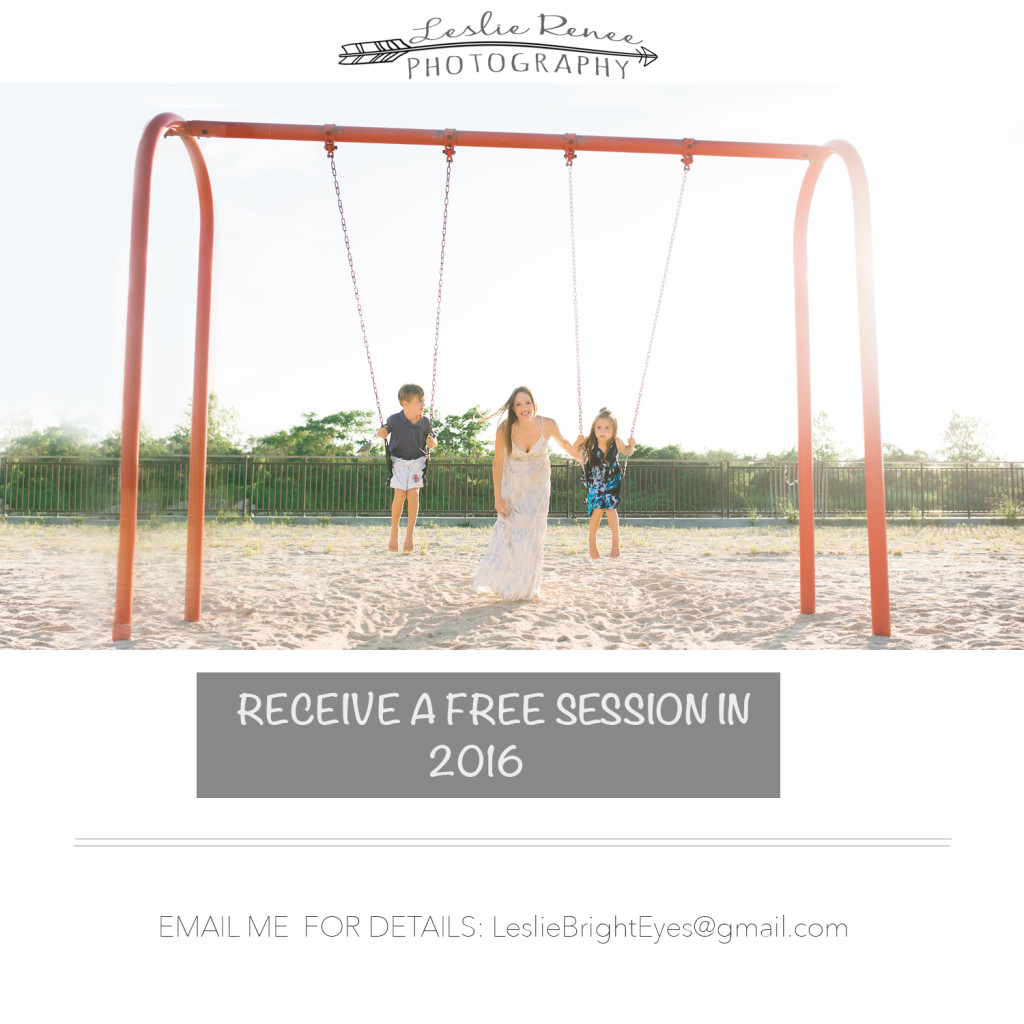 So how do you get your hands on one of these free portrait sessions?  Let me tell you.  Purchase a signature portrait session and package of your choice to be scheduled in 2016 and you will receive a second portrait session including digital negatives also to be scheduled in 2016.  It's that easy!
The details:  A portrait session is $150 and you can find your package choices here.  Packages may be upgraded but they may not be downgraded.  The free session includes the edited digital negatives (approximately 25) and print release as direct download.  This would normally cost you $900!  Now that is some bonus!  Session and package must be purchased by December 31, 2015 to receive your free session.  All purchases are final.  All sessions must take place in 2016.
This is a trully great opportunity for everyone but especially for those families with a special event to commemorate in 2016; i.e. a birthday, communion, graduation, or how about children that grow.  Kids change so much in a year.
If you are just dying to take me up on this fabulous offer, call me at 516.425.2590 or email me at lesliebright[email protected] and I will send contracts and invoices over asap.
P.S.  Husbands, if you want to hit a the ball out of the park in the gift department this holiday season, this is the answer man.  No joke, you will have one happy wifey on your hands when she opens an LRP gift certificate.
I can't wait to hear from you!