LRP has not one but TWO Black Friday/Cyber Monday super specials for you to choose from.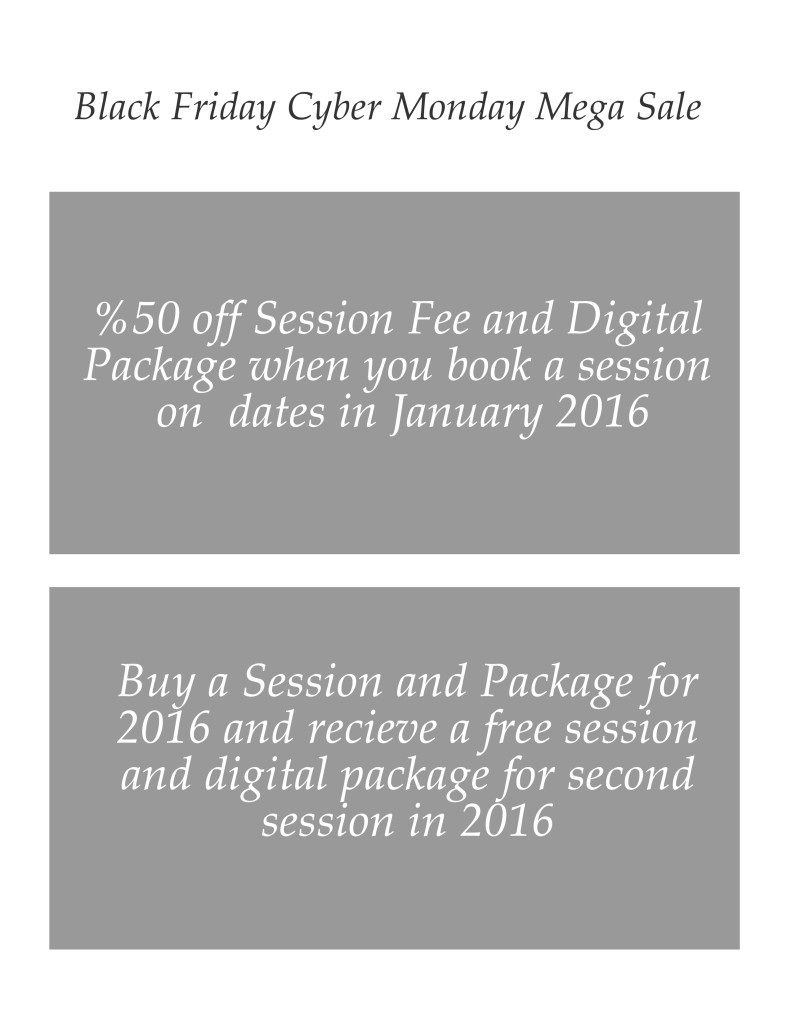 Book a Signature Portrait Session for January 2016 and receive half off the session fee AND half off the digital file package.  That's a savings of $450!!!  January is a great time to try a trendy in home "Lifestyle" portrait session, or if we get lucky, a fun seasonal snow session.  These spots are limited and first come first serve.  To book your half off session, follow this link and pick your day:  http://lesliereneephotography.bigcartel.com/
If you'd rather wait for beach weather, you can purchase a session to be scheduled in 2016.  Then when you purchase a package from that session, you will receive a second FREE session also to be scheduled in 2016 that includes the digital files.  That's a $900 value!!!!!!  This option is also limited.  Follow this link to purchase yours today! http://lesliereneephotography.bigcartel.com/   DETAILS: Purchase must be final by midnight Monday November 30th. Not valid for extended family sessions. All sales are final. Packages subject to change. Offers can not be combined. Package can be upgrade in the buy one get one session offer. Not valid for event photography of any kind.   Please call at 516.425.2590 or email at Lesli[email protected] with any questions.  Happy Black Friday!!!