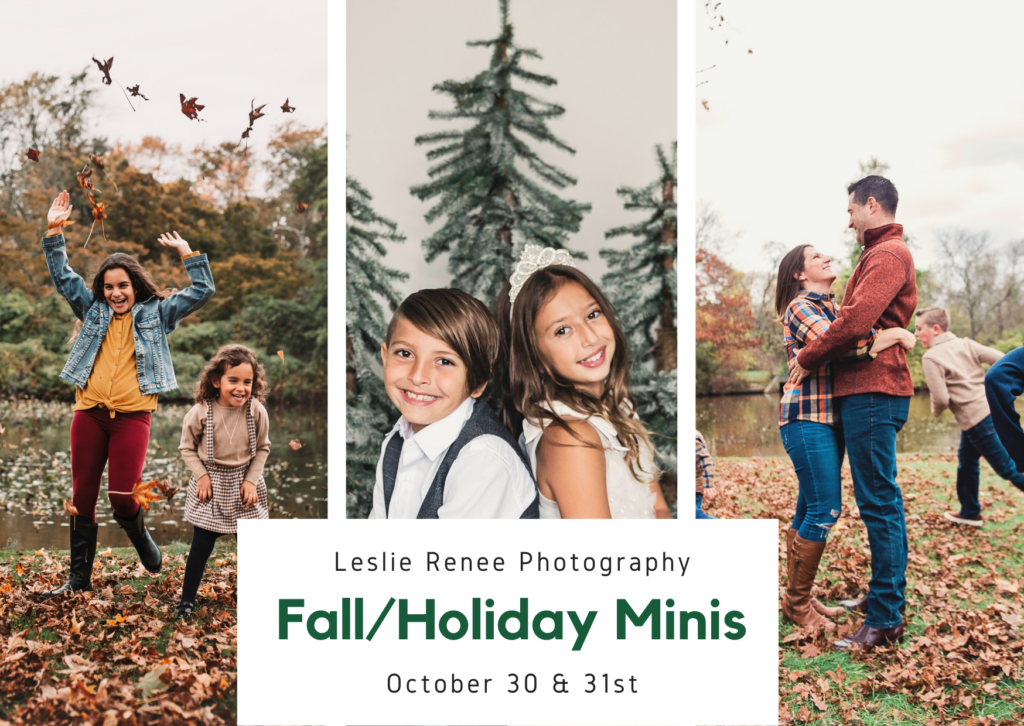 NOW BOOKING Fall/Holiday 2021 Mini Sessions.
Saturday October 30 will be in my Oceanside studio with a holiday theme and Sunday October 31 will be outdoor in a local park.  As always, mini sessions are $195 and included 25 minute session and 5 digital images.  Each session will yield a gallery of 15-20 images from which to chose your 5 images.
Schedule your date and time here.