Well, congratulations, everyone! We have made it through the craziest spring on record! And while the immediate future is still riddled with question marks, in this moment, we have something to smile about: It's finally summer!
I love making lists of the photos I want to take, because it reminds me to be intentional. Otherwise, it's far too easy to let the months slip by without any new snapshots! So, I have a fun little list for you today, and while you are out with friends and family, make sure to grab these photos. By the end of the season, you'll have a full camera roll, ready to be turned into a slideshow or album. You will have the story of your summer, and something to remember for all time!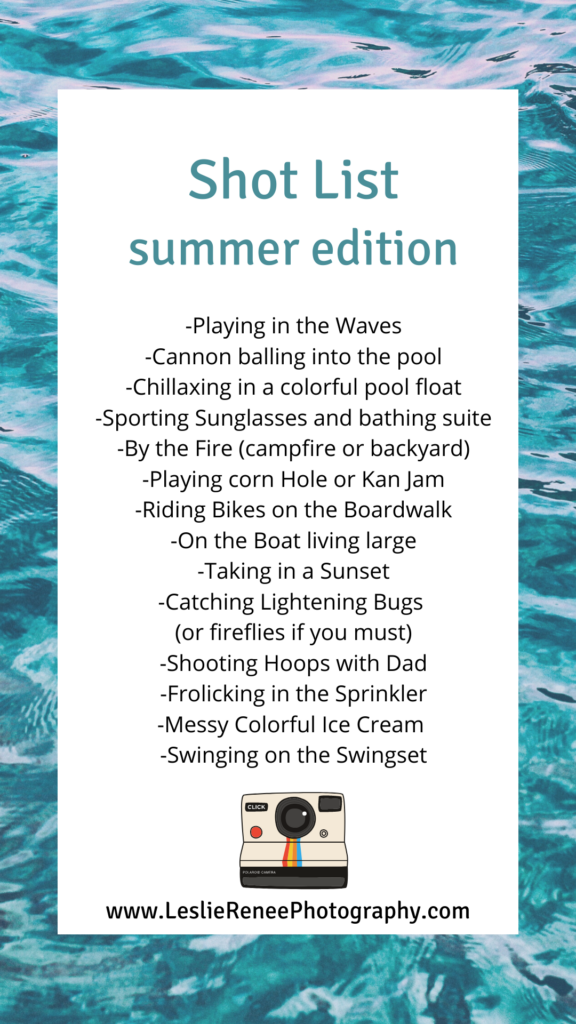 Snap those memories and have the best summer ever! We all deserve a good one this year!
Download your handy shot list here.