How is your summer going? I recently returned from the best road trip of my life! Lana, my thirteen year old, and I went on an adventure that spanned at least ten states, more than ten National Parks/Monuments/Lakeshores, and a fun collection of state parks and road side attractions. We camped and hiked and relaxed at hot springs and so much more! Road trips are such a unique way to travel and explore the world at your own pace. Road trips do not have to be limited to your home country either! For example, some friends of ours just got back from a road trip around Iceland in a rental car. Apparently, if you want to hire a car rental iceland has a lot of options that could be perfect for a road trip. Iceland looks absolutely beautiful and we would definitely consider visiting it ourselves one day. As for our own adventures though, I plan on sharing all of it with you over the next few blogs, but for today, there is still plenty of summer left for most of us with roads yet to be traveled. So I want to talk about the apps that I consistently utilized throughout our three and half week journey…with the rise of smartphones, apps really can make your life much easier! But before we begin, if you are currently planning a road trip and know you are going to be staying somewhere with WiFi, then you might want to take a look at this check list of apps here where you can discover 25 free movie Apps for Android, iPhone and iPad. Watching a film is a great way to unwind and relax after a long day on the roads! So, let's get started.
It was just Lana and I traveling across the country camping, so safety was definitely on my mind. As with any road trip, this, of course, involved ensuring that we had something like a Geico auto insurance quote so that we were covered in the event of an unfortunate incident occurring. Similarly, although our car is very reliable, we are probably overdue an upgrade now. Some friends of ours recently showed us the Conklin Cars website that features the best selection of cars in Newton Kansas. Having done some browsing, a couple of vehicles stood out to us, so when the time comes, we have a few different vehicles in mind. But anyway, let us now discuss our actual trip! I chose Kampground of America (KOA) because they are family oriented with fun activities, plenty of people around and generally close to the highway and points of interest. Hardcore outdoorsy people would find this annoying and probably avoid this chain, but it fit our needs perfectly. I always felt safe, the bathrooms were clean, and they often had social gatherings such as pancake breakfasts and s'mores parties. In addition to tent lots, we slept in cabins, teepees, and a trailer. By the way, they all offer free wifi which is an absolute essential when traveling with a teenage daughter. The other benefit if the app is that I was able to find the KOAs near wherever we were at that time and book same day when need be.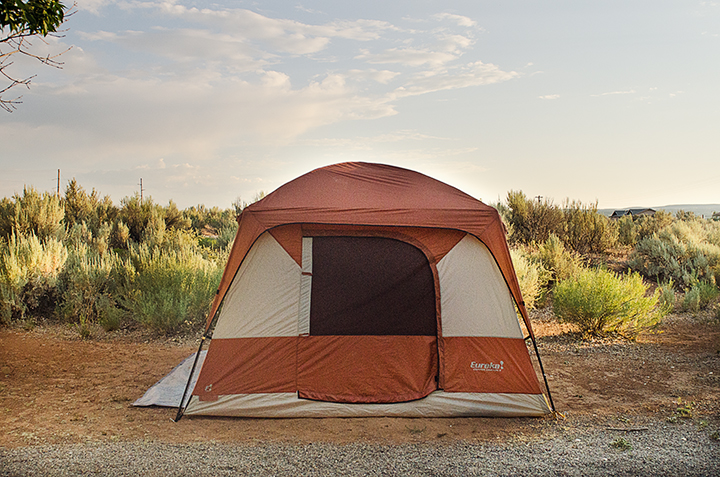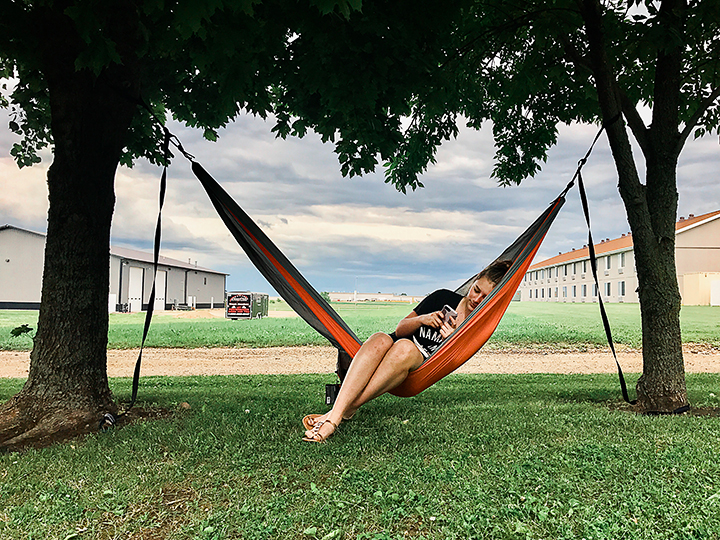 #2 Roadtrippers
I started using Roadtrippers last year on my home computer when I started mapping out our route. You punch in your start location and then add in the places you want to go. What I like most about this tool, is that it gives you all these extra things that you can do along your route that you wouldn't have know to do otherwise. You can find restaurants, hikes, goofy roadside attractions, as well as outdoor activities and even camp sites. We discovered "Art Alley" in Rapid City, SD, went to a drive in movie theater outside of Nashville and went white water rafting in Oklahoma City all thanks to this app. When it was time to hit the road, I downloaded the app onto my phone and everything I had planned was at my fingertips. And a couple weeks in when I knew we weren't going to make it as far as we had initially hoped, I took to the app and found a new route with new places to stop and fun things to do.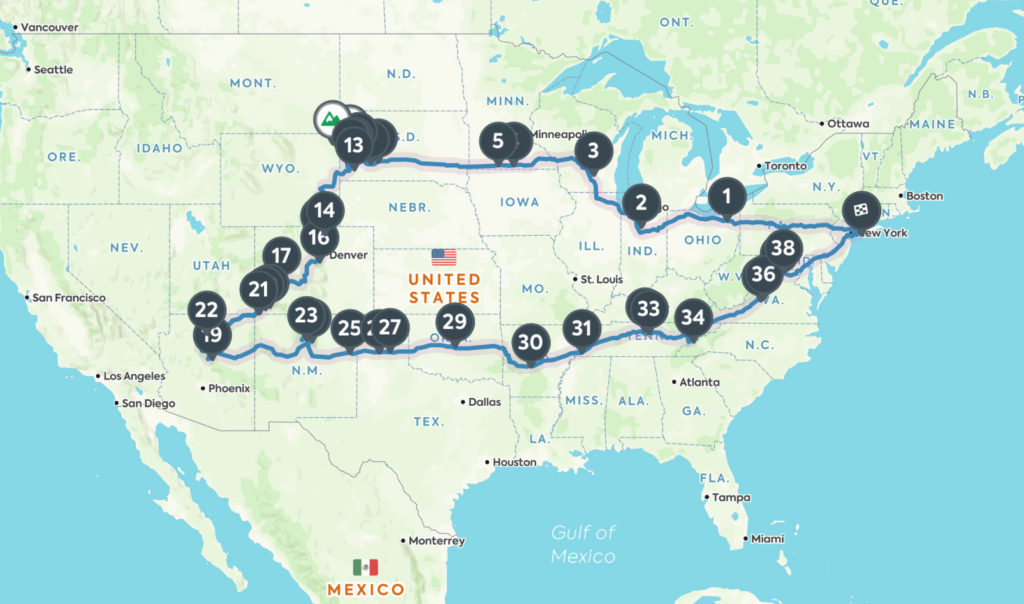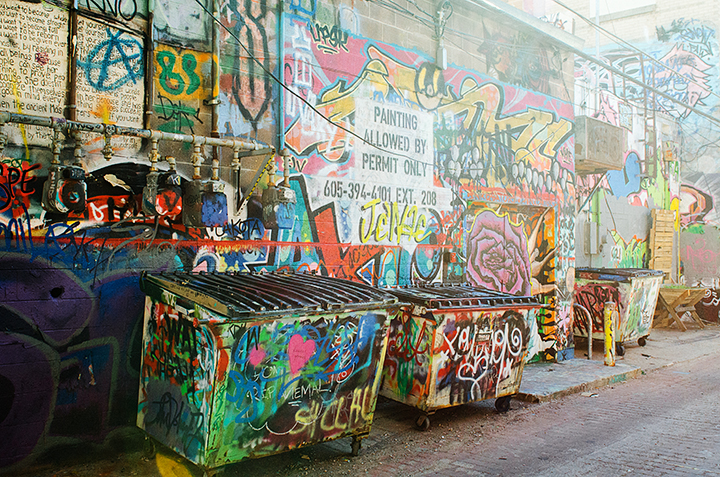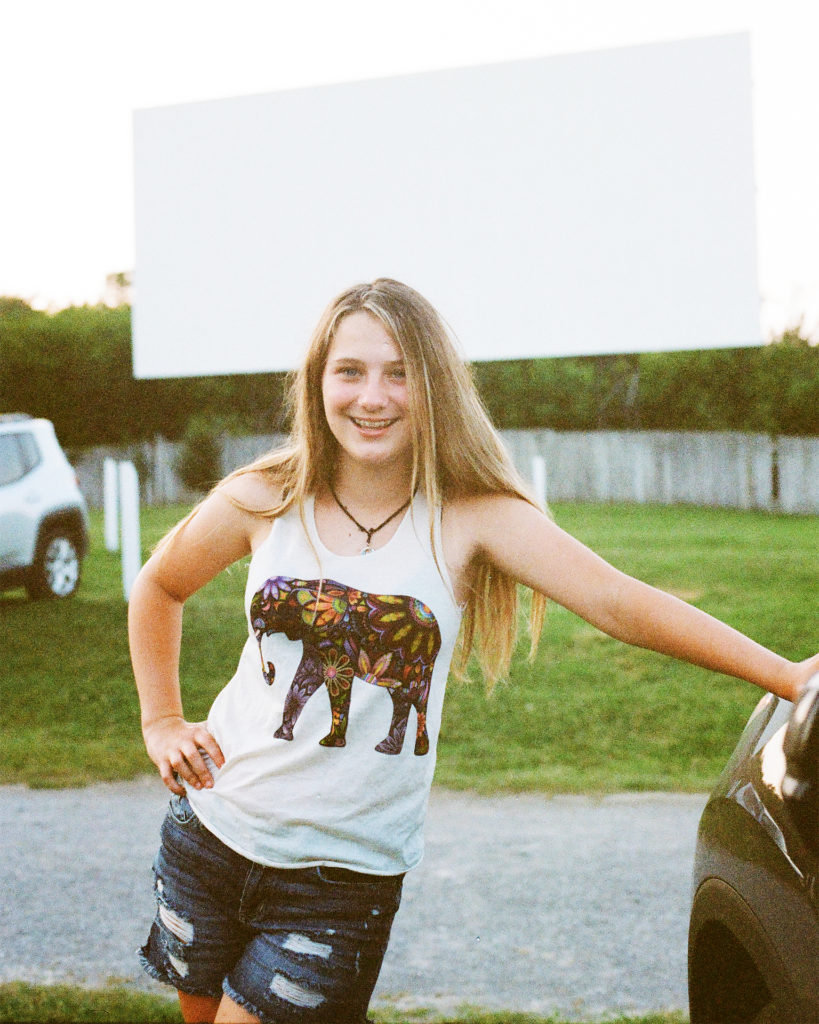 #3 Passport
National Parks are kind of an obsession of mine. I just love them and plan on hitting as many as I can in my lifetime. Our trip was based on visiting as many National Parks/Lake shores/Monuments/and the rest as we could. There are so many more of these than I ever realized. So if you don't know, the parks have a Passport program. All the parks, lake shores, seashores, monuments, national recreation areas, forests (and I'm sure I'm forgetting something) have stamps like what you would get in your passport when you travel the world. So every time we visited a location, we collected a stamp. Of course we all know about the big parks, Rocky Mountains, Grand Canyon, Yosemite, etc. But there are so many more, that are often overlooked. This app allows you to search parks by state or simply by what is nearby. Several of the parks we visited and stamps we collected were on our route and we didn't even know it. The app also gives you a way to record which parks you visited and record the dates; perfect for national park geeks like myself.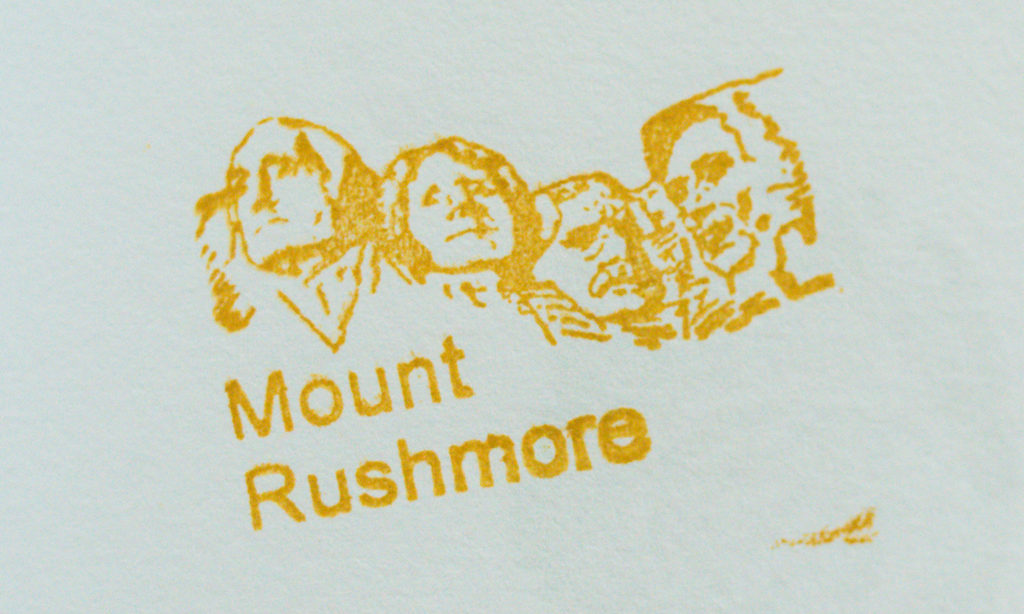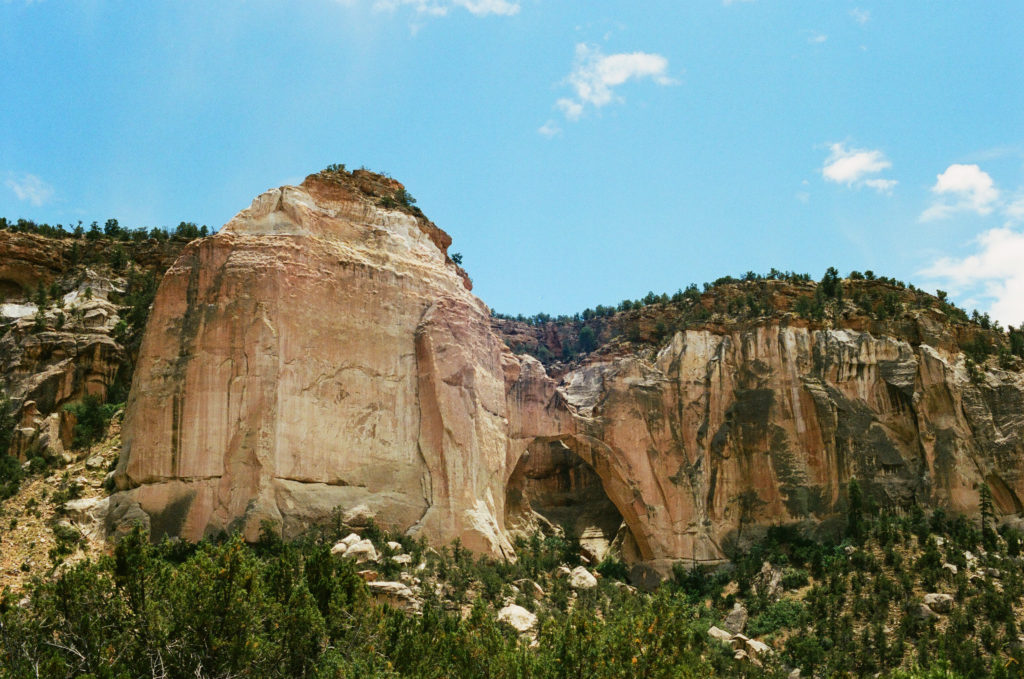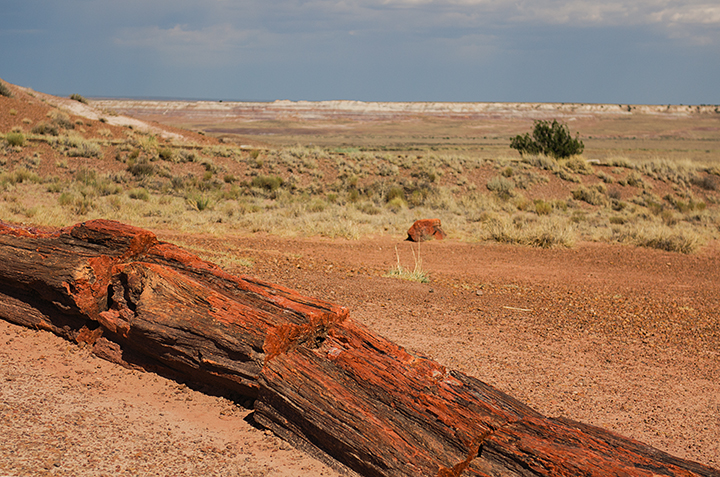 #4 Touch Note
This was probably my favorite app for a couple of reasons. It allows you to create a postcard from the photos that you take, write a note, and send it all from your phone. I LOVED being able to pull up to the Grand Canyon, take a photo, and send a postcard on the spot. My ten year old was not interested in this trip at all and this allowed me to keep him up to date on our travels. I sent him a postcard from every major stop we made. He enjoyed looking for the postcards in the mail everyday and I enjoy having a collection of postcards from our trip. There are several postcard apps to choose from. I choose this one on the clean modern look of the design. I also like that it adds the date and a little map of the location of where the photo was taken. The cards are $1.99 each (includes card and postage) but the price goes down if you pre purchase credits. I paid $1.75 for the postcards I sent. Not bad for a souvenir and memory.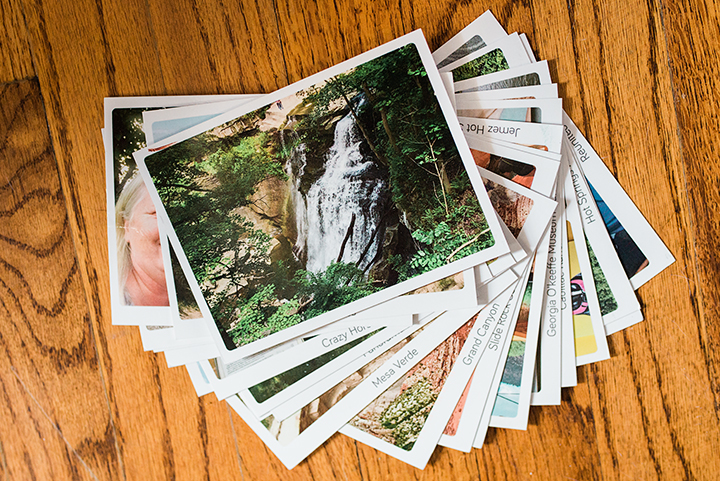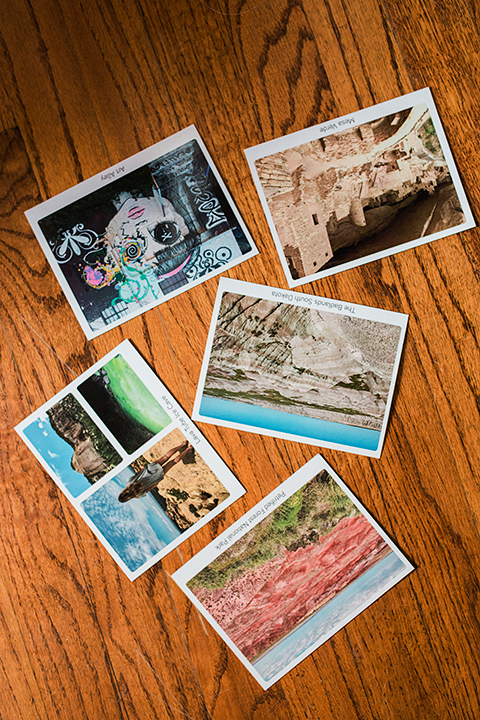 There ya go! I hope my little app tips help you on your next road trip, and simplify your travels! Stay tuned for more blogs about my summer, and a few more sessions, too!