Today's post is for all you design junkies! It's a fun before-and-after, except I may have forgotten a before photo…my bad! I am bursting with excitement over my brand new studio space though, and I think you'll love it too. My old, stuffy, and over-crowded garage is now my clean and modern studio. I can, at last, see the Garage Cupola I had installed many months ago. The transition was pretty straight forward, as it was a standard one-car garage; you can use your imagination to imagine a garage full of junk! I had considered getting a 12×24 garage for more space to tinker around and place my rubbish, but I decided that this would just enable me to keep the junk lying around instead of me being forced to see the back of it. The contractor finished the walls and ceilings and added this beautiful tile that resembles wood. Before settling on wood we did think about getting interlocking floor tiles instead, it did appeal to me, but in the end, we went for this, If we move and get a new garage I think I would like to use those types of tiles!
The biggest transformation happened when we replaced that boring garage door with glass french doors that let in tons of natural light. I wanted my space to look comfortable, welcoming and polished, so when a friend mentioned online designers, my interest was piqued. I am a pretty creative person with lots of ideas, but sometimes I am not that great at the editing and execution of the interior design. I decided to give it a try and went to Havenly.com to get started. First, you take a quiz to determine your decor style so that they can match you with a designer. I was matched with Claren. I filled out another questionnaire that would guide Claren in designing the space. I told her what my needs for space were, how I would be using it, and what my budget was. Then I uploaded photos of the space along with measurements. After a few days, she uploaded a couple of design concepts. These were preliminary mood boards that give you an idea of where the designer is going with the information provided to her. I then rated the mood boards and commented on what I like and don't like. After this process, the designer takes time to virtually design the space and send back renderings of the design. From there, you can send it back and make adjustments as needed. I believe you get one or two additional redesigns but I was happy with my first rendering! All the items in the rendering are available for purchase, which makes things so easy and fun.
I was so impressed with this service. It is such a great way to get the help of an interior designer without the major cost. I had to share it with you because I had no clue these things existed and if someone hadn't shared this with me, I'd still be clueless. I've included photos of the empty space, the mood boards, the final rendering, as well as photos of my decorated space. You can see that my final space is a little different from what the decorator sent me, and that is because I need my tiny space to function for many things. I made it work for me!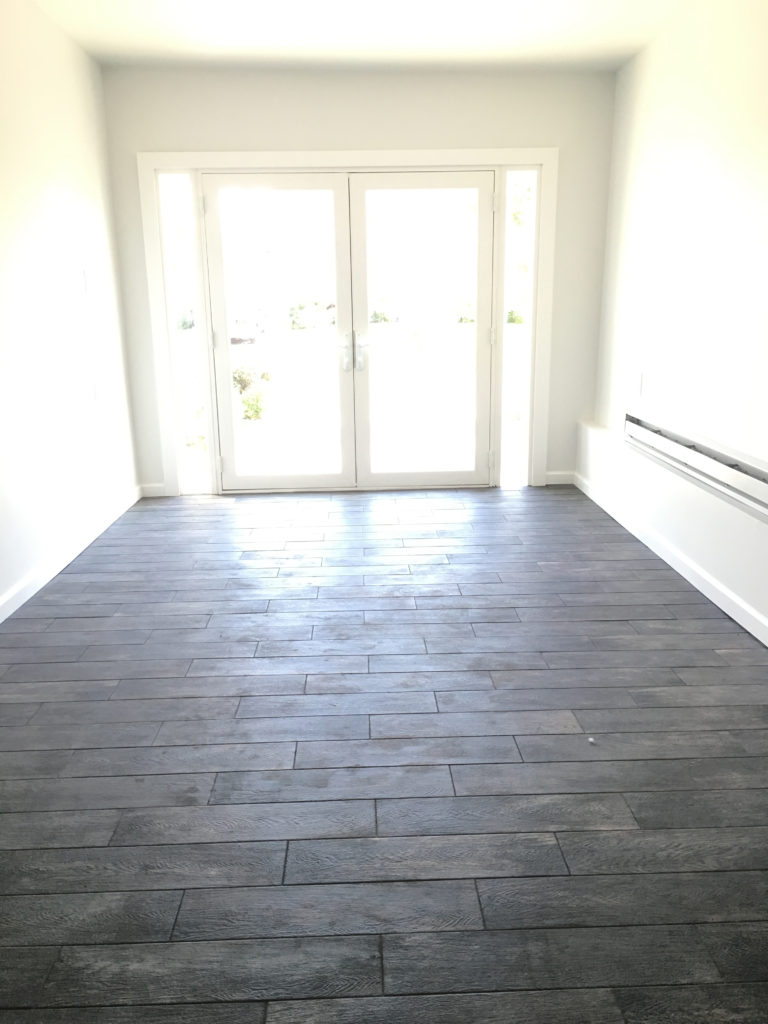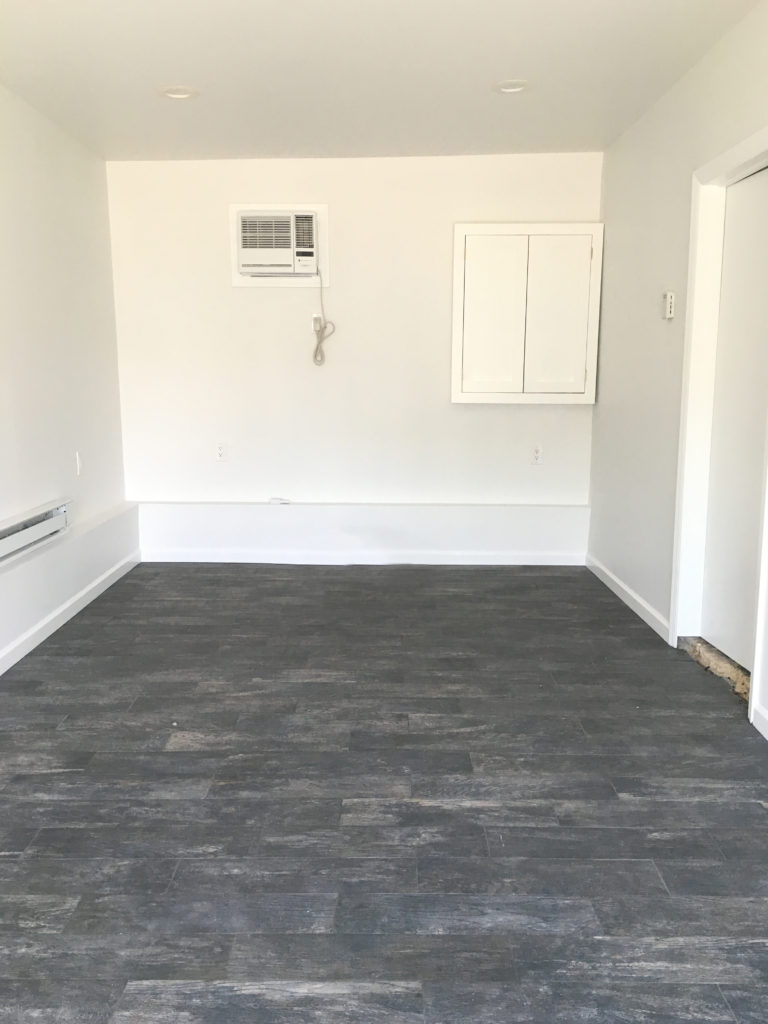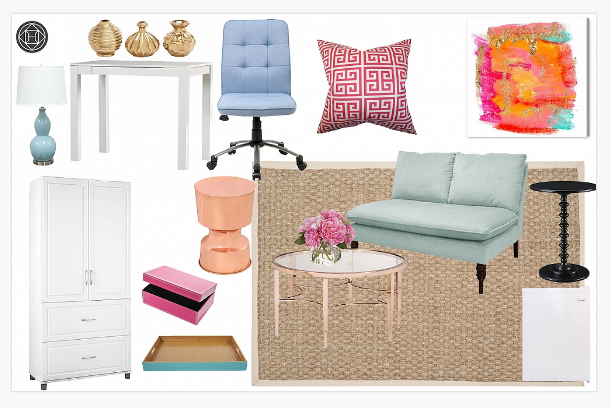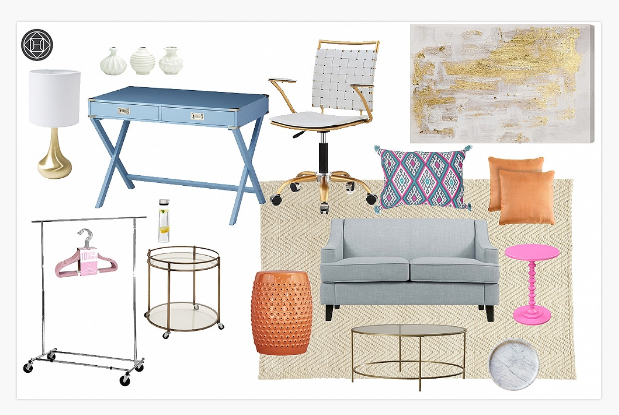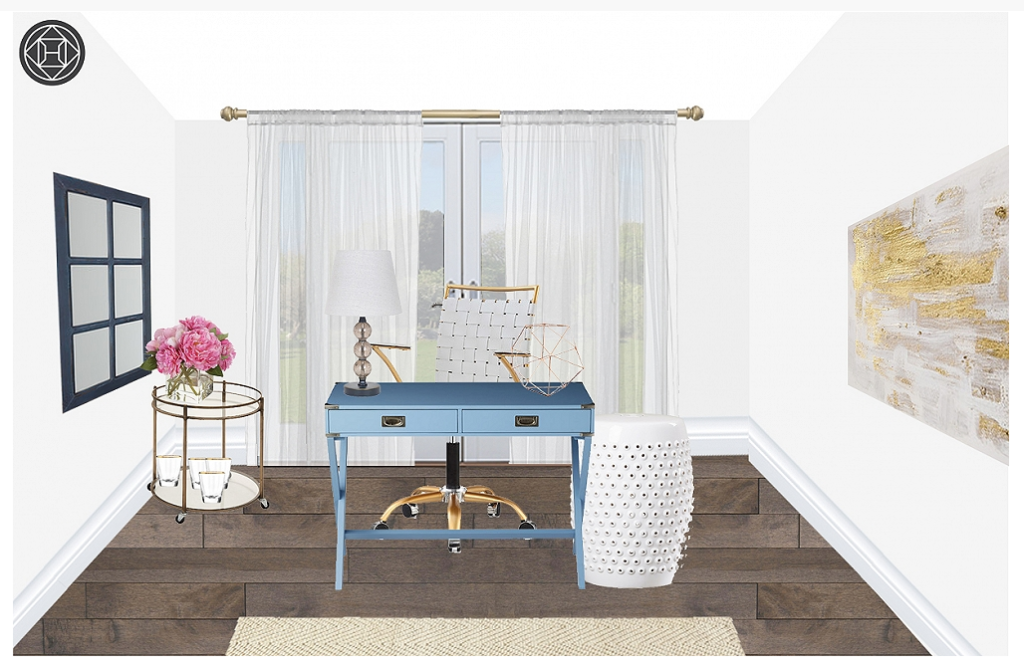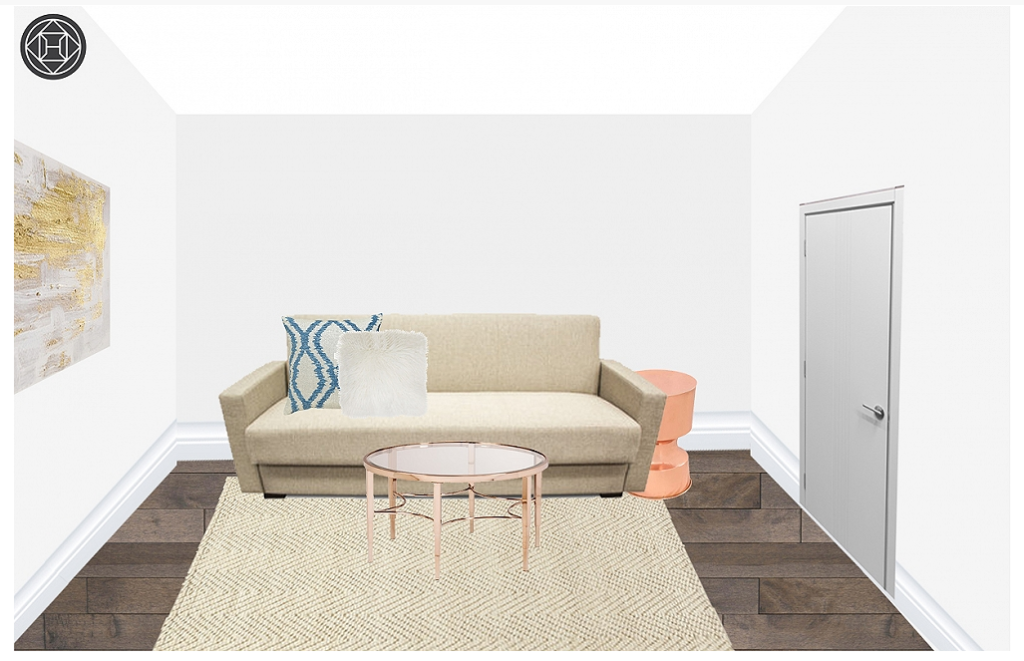 I'd love to hear about your experience with a design service like this!