One of my goals for 2022 is to become more involved in the what to wear process.  It's an important part of the success of the final product. From how you feel to the use of color, the clothes have a massive impact on your confidence and first impressions.
First and foremost you must feel comfortable. The clothes must fit well and reflect your personality.  I will work with you to find things that you are excited to wear. For your part, I need you to be willing to think outside the box and be willing to consider pieces that maybe aren't the most obvious. But in the end, you will look and feel great!
So, to start being more proactive, I am going to create two what to wear boards a month to get you inspired.  Then when it's time to book, you can let me know which boards speak to you the most and we we can create a unique vision for you specifically…it will be tailored more to your personality and what you love. It takes extra effort on the front end, but it will be worth it in the end.  No, this does not mean that you have to go out and buy a brand new outfit head to toe for every member of the family.  We work with what you have first, and then build from there!
The first look is Valentine's day inspired and would be great for the studio or maybe at a cafe.
The second look of warm, earthy colors is great for a wintery outdoor location.  Your family will pop against the bare trees and brown grass.  These looks can all hide warm under layers so that everyone stays warm and happy!
You can find the links for each item below.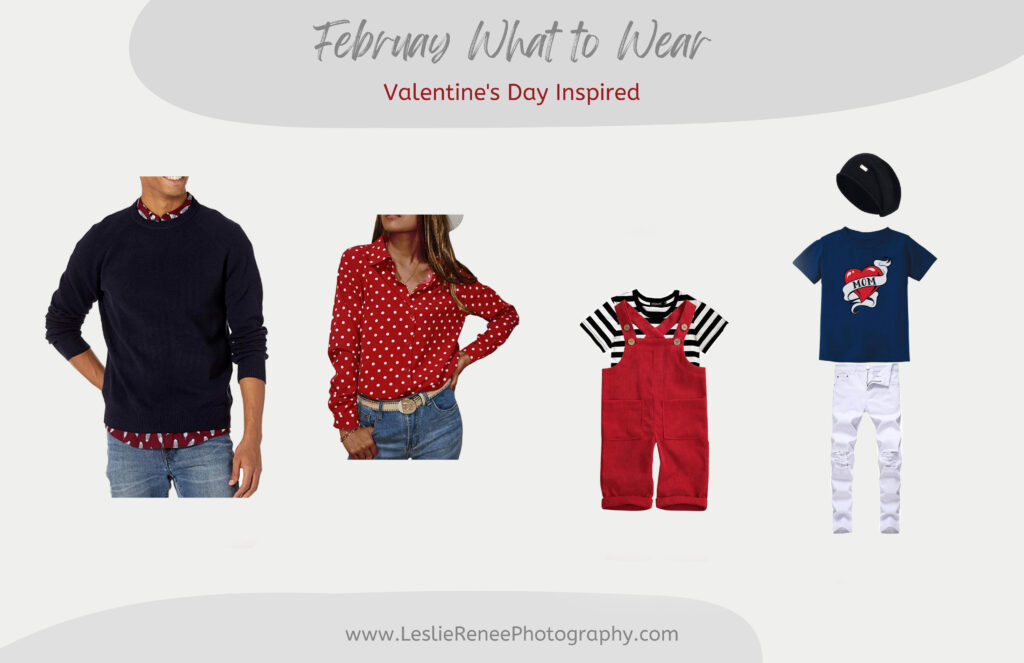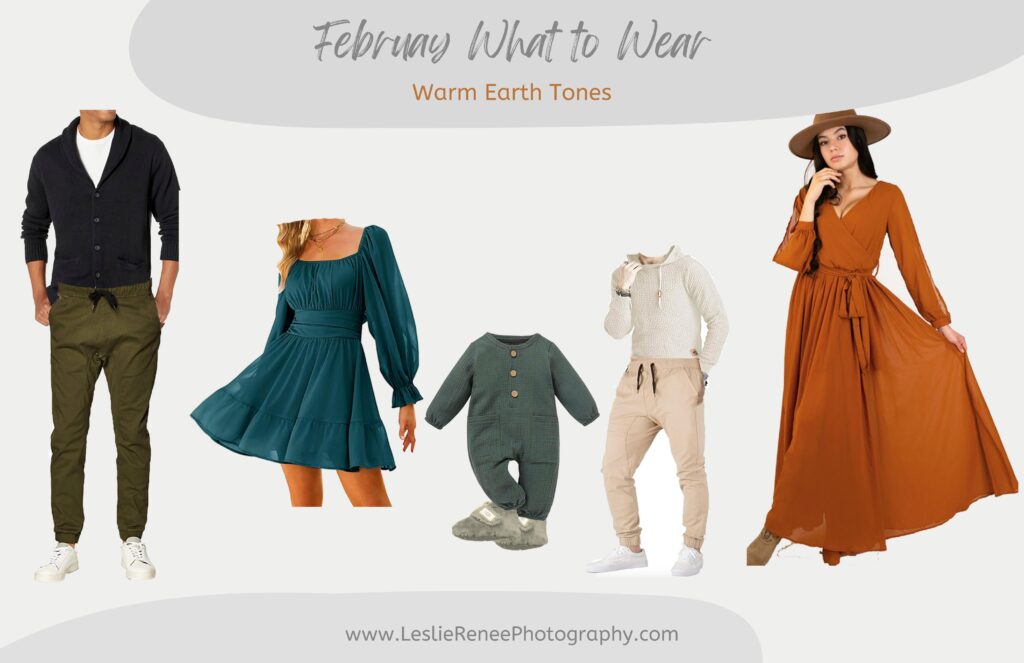 V-day Board Links
Earth Tones Board